Using the increasingly popular card-based unit system, Cardlings offers a fresh take on the turn-based tactics gameplay and it's now out with Linux support.
Note: Key was sent to our Steam Curator, be sure to follow us!
It's not just the card system which makes Cardlings different, it's how it handles turns too. Players take turns at the same time, with each of you doing the opposite of your opposing player. One player gets to place buildings and collect resources, while the other moves units around and engages in combat.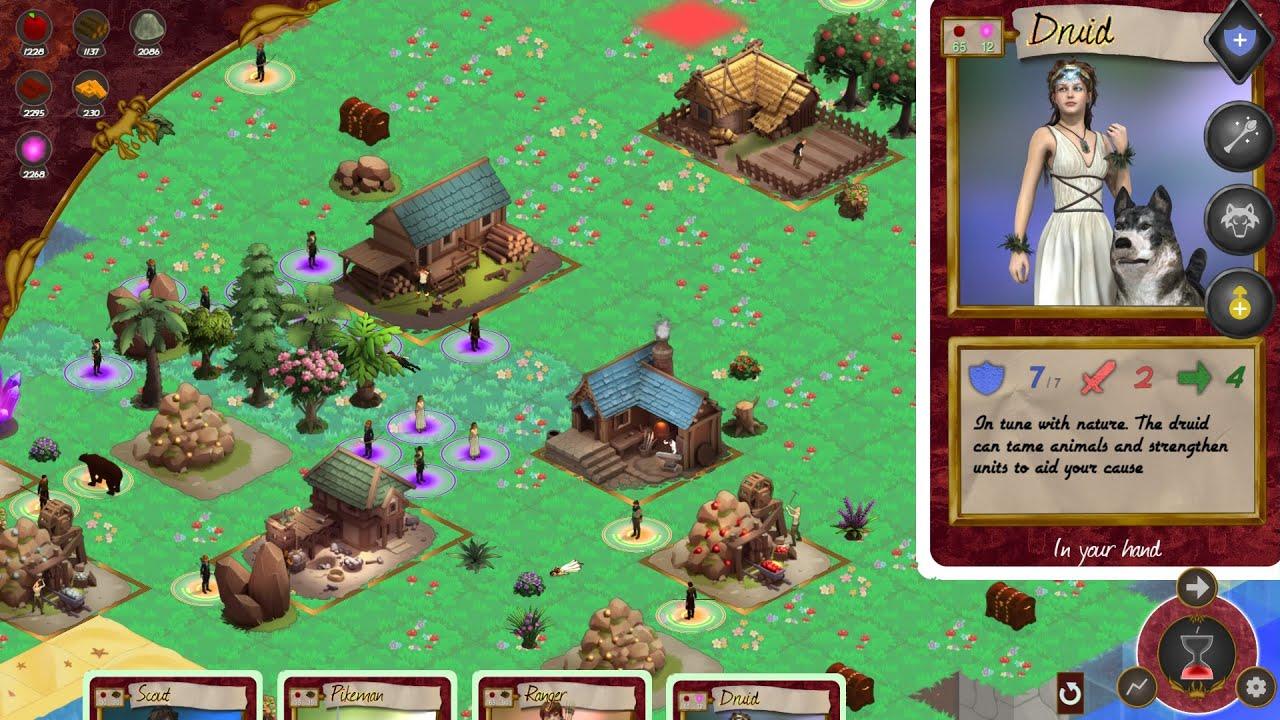 That's not the only difference either, as only the player doing a combat turn is able to actually end the turn for both of you and have your roles reversed, so it's in their best interest to end their combat quickly before the person on the build and collect turn amasses lots of resources to get a big and upgraded army going. However, there is also a turn-timer, so no matter what it can't go on for too long.
It does have some issues though, like units and map features getting hidden behind buildings as there's no fading so you could lose units or get them stuck. Also, if you only put one tile between buildings, moving units through this single-tile area can be a little too tricky to click in the right place. You also can't rotate buildings, which makes placement a little annoying at times. The turn timer is a bit too long too, it's supposed to be a mostly faced-paced game, but there's a little too much waiting around currently. Aside from that, it's a very interesting concept and I genuinely like it, the game just needs a few good tweaks to make it feel a lot better. The video and screenshots don't do the idea justice, one you need to play to see the promise of it.
Seems they took note of what I said about the licensing of their WADE Game Engine engine in the previous article too, as they've now relicensed it under the MIT license which is much nicer.
You can find Cardlings on Steam.
Some you may have missed, popular articles from the last month: