When I reached out to the developer of UniverCity, just to confirm Linux support was in I didn't get a reply I expected.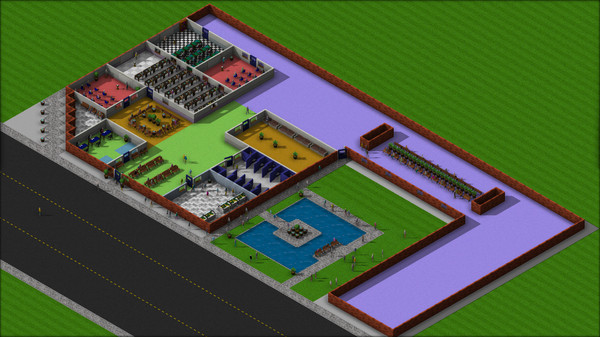 It's another late-night discovery, where I spend some of my free time browsing through various lists of games to see if anything jumps out at me. Since I enjoy a good management sim, UniverCity caught my eye right away.
About the game:
UniverCity is an isometric university management game. Manage your staff, professors and students and try and build the best UniverCity around! Build up your UniverCity solo or against friends and build many different types of classes whilst trying to ensure students get good grades, or maybe just try and build the best looking UniverCity.
Game Features:
Design your UniverCity your way.
Constant development. The game is still in development with updates aimed to be released frequently
Build against your friends. Multiplayer support is still in its early days but you can already
start up a server and play on the same map as your friends.
In development campaign mode
You don't often find multiplayer modes in these types of games, which is another big reason it caught my eye.
I made a post in the Steam forum to ask about the status of Linux support, like I do often and here's what the developer said:
Yep. I use ArchLinux to develop the game on and test SteamOS and Windows via a VM.
They even shared a screenshot of their development environment.
I shall be watching this with great interest, really good to start finding more developers actually using Linux as their development unit.
It will be available in Early Access on Steam on August 14th.
Some you may have missed, popular articles from the last month: