You are Lina, a young girl who's family was torn apart by your mother's disappearance and it's time to finally find out what happened.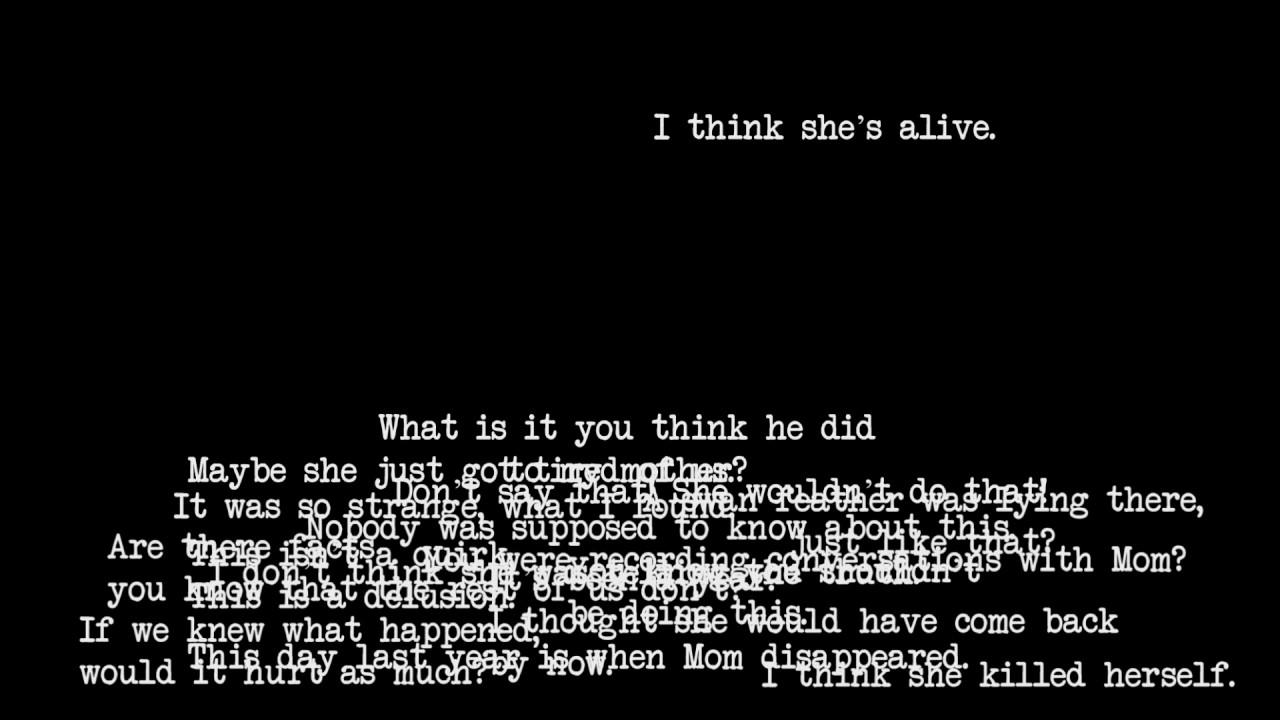 Truth be told, Gray Skies, Dark Waters [
Steam
] is one that sadly fell into the dark depths of my inbox. It was sent over back in May, so it's time to actually give it a shot!
This might be a good one for people who really enjoyed Life is Strange, or any choice-based adventure game. It was funded on
Kickstarter
with a tiny goal of only $1,100. Basically, don't go expecting too much from it, it's nothing close to Life is Strange that's for sure.
The art style is a little weird, with all the backgrounds and environments hand-drawn and apparently inspired by children's book illustrations. They're totally static, but then you have your character who moves around with their animations and it feels a little odd. For me, the choice of the art style lets it down quite a lot, the background art in my opinion just doesn't feel right. Some of it isn't bad, like the drawing of Windows with Word open on the laptop, that was quite well done. It has a very depressing and moody style about it, which doesn't really help give any sense of excitement for me.
The full voice acting was nice to have, but the sound quality was pretty poor. Particularly the echoey parts where you're thinking about something as opposed to talking, it sounded quite bad. An interesting idea to differentiate between spoken dialogue and your thoughts, but it just didn't work well for me. The actual dialogue falls quite flat too, it's just not interesting. I ended up reading most of it to click it away, rather than listening to the voice actors. The part about Gus having a picture stashed away amongst his clothes was amusing, but that's about it.
It seemed to have one single repeating guitar track with a tiny bit of keyboard through the whole time I spent in it, which was just as moody as the art. No life to the music either, such a shame.
While the ultimate goal is to find out what happened to your mother, you do have a few mini quests on your to-do list as you explore. Part of what annoys me, is the amount of time spent waiting for you to walk from one area to another, walking slowly through the same areas constantly did bother me quite a bit. The walking animation didn't really help, with it looking like a head-bobbing pigeon.
Overall, I guess it was
okay
. Nothing special at all and I found it to be quite boring. It's short enough to play through on a rainy afternoon, so if you like a short adventure game about sorrow and mystery it might be worth a look, but I'm not personally recommending this one.
Some you may have missed, popular articles from the last month: