As we have reported before about Epic Games adding in Linux support for Unreal Engine 4.1+ it is now a reality. Unreal Engine 4.1 has been released!
Right now the editor is still Windows only, but they are
working on Linux support of their tools
.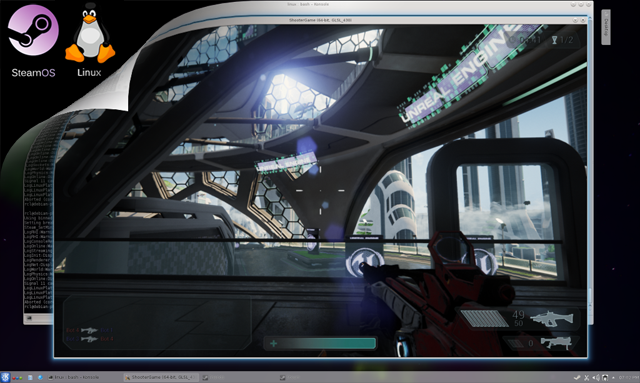 It's funny to see them say "Linux and SteamOS" like they aren't basically the same. We will need to get used to this though as you can bet bigger companies will state SteamOS rather than Linux. It is just the way things go, developers need to feel safe with a single target which they have never had with Linux before.
It really is fantastic to see so many companies pledge support for Linux, eventually it really will be a few clicks away to publish a Linux game.
The only barriers in future will be middleware that doesn't support Linux, but they will eventually have to support Linux too for when more and more games wish to put out Linux versions. Requests from actual game developers to middleware guys are what will push them after-all.
See the
UE 4.1 release post here
.