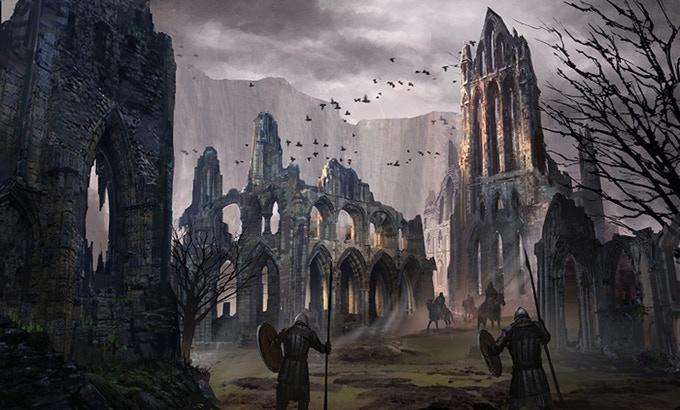 Here's a curious one: Unsung Story, a tactical RPG that was funded on Kickstarter with over $600K now has a new developer and they're starting again with it.
Playdek has officially given up all the rights to the project, which is now entirely handled by developer and publisher Little Orbit:
Effective immediately publisher/developer Little Orbit has taken over all the rights and assets to Unsung Story from Playdek, and is now the project creator. They believe strongly the game can be an amazing Tactics RPG, and they are excited to carry on and bring Matsuno's story to life. They will be bringing you project news from this point on to update everyone on their plans for the game.
For those who have no idea what it is: it was meant to be a "spiritual successor" to the line of tactical RPGs designed by Yasumi Matsuno, who helped to create games like Final Fantasy Tactics (amongst a few other popular titles). The problems Little Orbit seem to be facing are many, including an incomplete storyline and design, which certainly won't help. They have also been unable to access Paypal or Humble data for it giving them more barriers to overcome.
It's probably going to take a long time to actually come out, since Little Orbit posted an update right after that, stating that they are starting over "from scratch.". With the game already being years overdue, I imagine that was a bit of a sting to read for backers.
When the new owner was asked about Linux support, given that it was promised on the Kickstarter, they said this:
My apologies. I wasn't avoiding your question, but I don't have a concrete answer other than to say we want to deliver all of the rewards including the Mac and Linux ports. However I cannot guarantee they will be day-one. We value the entire Unsung Story community, and we will do our best.
It's good to know they still have it in mind, for any Linux gamers who actually backed it. This is another reason why I personally don't pledge to many crowdfunding schemes, as there's always a large risk to them.
What a mess this one became.
Thanks for the tip, Kels!