Untrusted is similar in idea to other social deduction games like Mafia/Werewolf (amongst plenty of others), only this time it's a bit more nerdy and technical with the hacking idea.
Currently in development with it closing in an an Alpha-level released, the developer emailed about it as they're going to start more testing soon and they need your help. With full Linux support planned, it could be something amusing to try out.
You can see an early trailer for it below: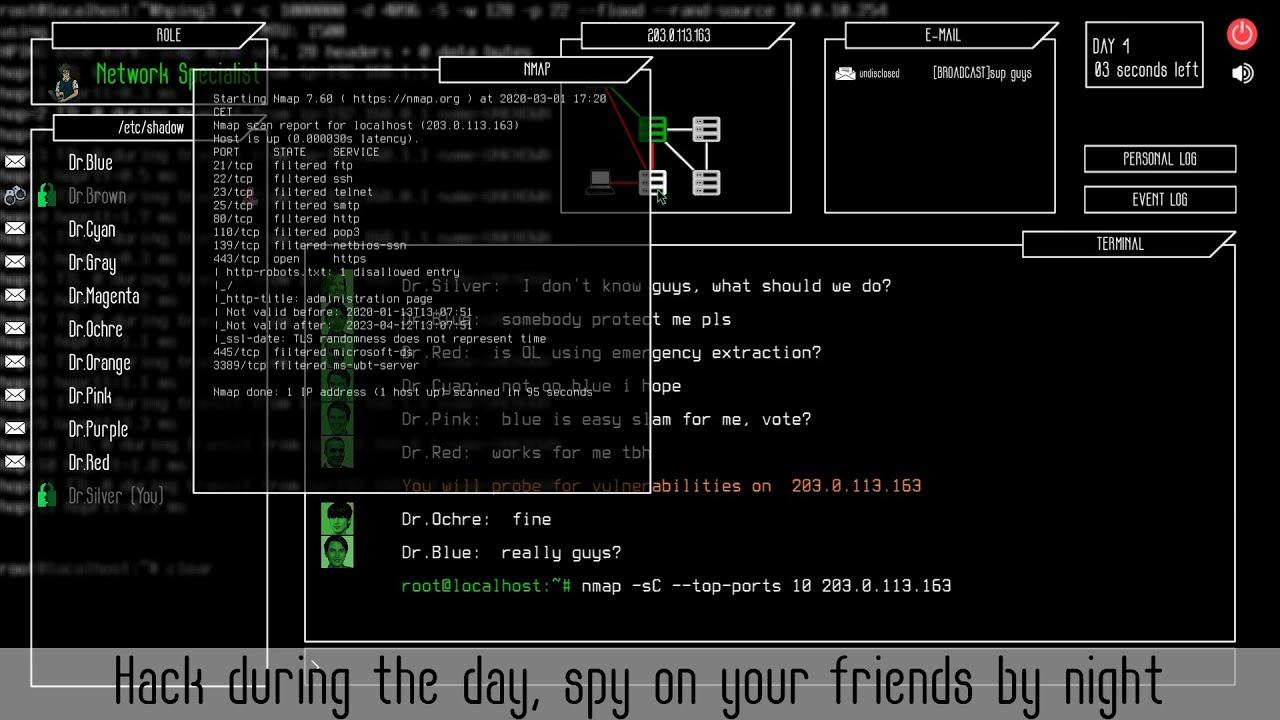 You can also see a brief tutorial in this video too.
Based on two teams: "NETSEC" attempting to hack into a server, while undercover "AGENTs" attempt to arrest players or get players to snitch on their comrades. The developer says the game ends "as soon as the NETSEC group gains root access of the target node or when all AGENTs or NETSEC members have been eliminated from the game. If the NETSEC operation leader gives root access to an AGENT member however, it is also instant game over." and that "Role playing, deception and deduction are key aspects of the game, which currently features 17 playable classes with more than 50 unique skills.".
If you wish to get in on the action while it's free, they're requesting you join their Discord Channel or sign up to their newsletter to be notified.
Some you may have missed, popular articles from the last month: