Baby Duka, the developer and artist behind anarchist survival sim Urban Pirate [itch.io, Steam], streams himself developing his next title, a make-and-share-your-own-levels platformer DASH (indiedb.com), every Wednesday (8pm GMT) and Saturday (6pm GMT) (twitch.tv/BabyDuka). I liked Urban Pirate a lot with it's distinctive art style and gameplay, and during one stream I stopped by and asked whether DASH also would support Linux, which he confirmed it would.
"DASH is a predesigned game but most importantly one which allows you to build one yourself. You take full control of a custom platformer hero and level editor as you create and master your very own 2D platformer world - block by block, enemy by enemy, gap by gap. The game is meant to show how easy and fun it is to design 2D platformer levels, to master and share them! DASH is currently in its earliest stage of development, and we find that it's a great time to invite you to join the creation!" (indiedb.com)
Baby Dukas commented in his stream about DASH that he'd loved the idea behind Mario Maker and other similar games where players themselves contribute levels, and he wanted to make an indie title that would cater to the creative impulse among the players. He plans to publish the game on steam and use the steam workshop as a platform for people to share their levels.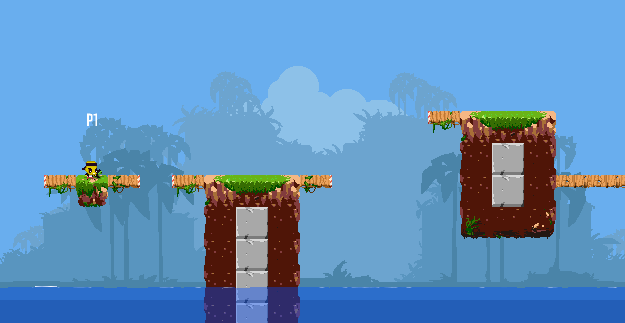 I had trouble getting Urban Pirate to work, but the developers were very eager to help and after extensive email contact we cornered the problem, which turned out to be related to a bug in GameMaker and my specific Radeon card – in the end, we figured it out, and the game works flawlessly. If they have the same standard of commitment to customer service and Linux support this time around, I will be very happy!
This Saturday at around 8 PM GMT (7PM UTC) Baby Duka has invited friends to playtest DASH locally in his studio (dev blog post #21), and he will be streaming the entire thing (twitch.tv/BabyDuka) – a good opportunity to see the platformer in action! All previous streams are available on YouTube. I've signed up to be playtester for the Linux version of DASH, and I am already thinking about levels I would like to build.
Some you may have missed, popular articles from the last month: