Crumble from developer Brute Force popped up on Steam recently and honestly, it looks like it could be a really great 3D platformer.
In Crumble, the world is literally falling apart around you and so it's a race to finish each level without falling to your doom. To help with this, you can use your tongue like a rope to swing across areas. Have a look at the trailer: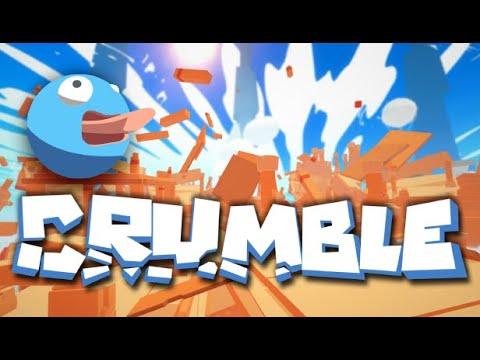 I don't know why but honestly the trailer made me laugh. Probably because you're a rolling ball with a face and a loose tongue, something about that just made me smile because it's silly but it works.
Crumble was originally made for the 42nd Ludum Dare Game Jam (their page is here), which was held back in August of last year. The theme for the Game Jam was "Running out of space" and I think they had a pretty great idea for it.
Features they say it will have at release:
A campaign mode with an increasingly crumbling world
A multiplayer party mode up to 4 local players
Unlock new skins
Online leader boards
Very addictive gameplay with high dynamic physics
I spoke to the developer yesterday who did confirm that Crumble will have Linux support, although the Linux demo has been a bit delayed it should be up in "a week or 2".
You can wishlist and follow it on Steam. The full release is going to be sometime this Summer, as always I will let you know when we get a more solid date.
Some you may have missed, popular articles from the last month: