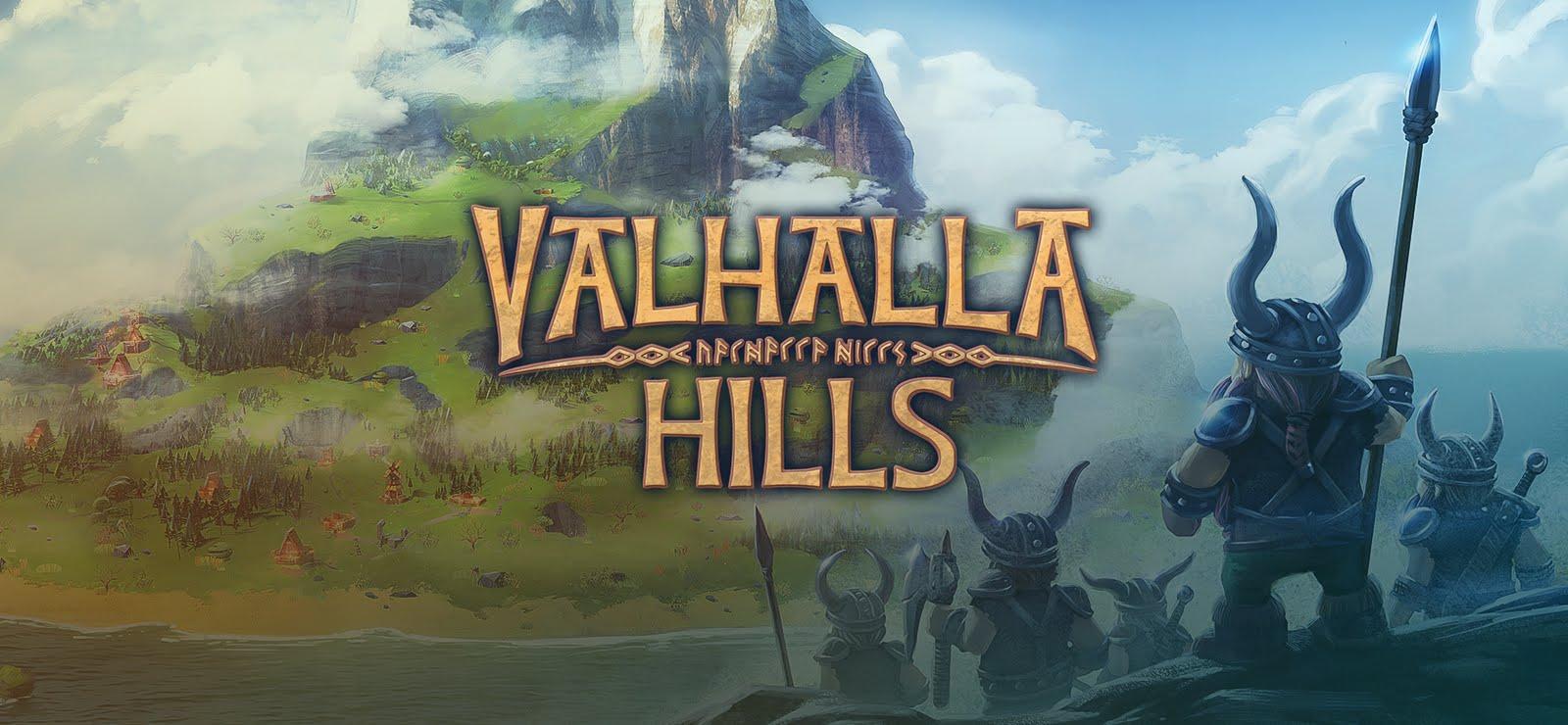 I only learnt about Valhalla Hills recently, as they stealth-added a Linux version just before the official release.
GOG
sent over a key for this interesting Unreal Engine city-builder strategy game, so I took a look.
Issues
I am unsure if this is because I have more than one monitor, or their full-screen support is just buggy, but in fullscreen and/or fullscreen windowed mode I couldn't use the build menu. It does work fine in windowed mode though. Although, trying to drag the window around makes it bounce around a bit, it's just weird. I've seen others with the issue, so I know it's not anything to do with my personal configuration, just another day in the land of dual-monitors
sigh
.
Gameplay
Gameplay wise it's quite an interesting take on the city-building and a sort of god sim, I've seen people compare it with The Settlers, but honestly I haven't really found it to be all that much alike. Apart from the obvious fact that you build stuff and your workers generally go about their business without your interaction, then rest is different to The Settlers by quite a lot.
Each Viking has their own stats, like how tired or hungry they are. You may want to pay attention to this, and make sure they have all their needs available in the surrounding area. They could end up too hungry to work, which is frustrating at times when there's food available but they take a moment or two to actually go get it.
While you don't tell your people what to do and where to go like in traditional strategy games, you do still have some sort of control. If you have a fisherman he will need a fishing road ordered by you and built from your toolmaker for example.
Buildings have a radius in which they can work in/provide items for, so in the early maps I tested it was easy, but I imagine a bit of planning is required as the maps go on and get bigger.
The resources system seems interesting too, with the need for wood, stone and food. You can go fishing for food which will keep on going, but you can also get meat from animals. You will need to watch the hunter though, as if you kill all the animals more wont magically appear. That's quite a cool mechanic, but I do wonder if it becomes annoying to manage on bigger maps where perhaps it's not so easy to keep an eye on it all the time.
One thing I don't like, is that to be able to see if I have enough housing for my Vikings the only way I can tell is by seeing if any go to sleep by a tree, there is no visual counter on your residency availability.
What I do like, is that you unlock new buildings and tools steadily as the game goes on (in Normal mode, there's another with all unlocked but it's harder). This allows me to easily learn the game mechanics. You don't just unlock buildings, you also unlock bigger map sizes which is fun to see. It was also confusing me for ages, as it was telling me I was unlocking new buildings, and the ability to build paths, but none of them appeared in my build menu. It appears that anything you unlock in the normal campaign mode, is only available in the next mission onwards, which was really frustrating since it didn't tell me. I assumed unlocked meant unlocked, not unlocked for the next mission. That one thing along had me googling for a while, so it annoyed me.
You will be able to get to the next level by either defeating enemies that come through a portal once activated, or by building alters/temples to reduce the enemy anger at the portal. Either way, you will need to focus on a certain economy type to achieve your preferred method.
The graphical style is quite simplistic, bright and cheery which is very easy on the eyes. It has a day and night cycle too, as your Vikings will get tired and want to go to bed.
Final thoughts:
It's quite a cool idea, it looks nice and seems to perform really well too. If the fullscreen issues get sorted I would consider it a purchase for sure, but that's probably only for those of us with more than one monitor.
If you like god sims with city building, this is probably a great choice for you. Be aware of the learning curve at the start though, it's a little frustrating.
About the game
(Official)
You spent your whole life in service to the gods of Asgard. You died an honorable death. You earned your place in the halls of Valhalla.
But when you knocked on its gates to receive your final reward, none answered. Odin has turned his back on your people. He underestimates the Viking spirit. He underestimates you.
Force their hand as you lead your people past the dangers waiting on Valhalla Hills and fight to prove your honor, your strength, your worthiness. Look after your Vikings, gathering food, chopping wood, and mastering the complex economics of wilderness survival.
Reach the portal at the top of each mountain, and shout your battle cry loud enough for the gods to hear.
If they will not give your people the reward you all deserve, then by your axe, you will take it from them.
You can find Valhalla Hills on
GOG
, and
Steam
.
Some you may have missed, popular articles from the last month: