Valve developer Pierre-Loup Griffais mentioned on Twitter, about a new Mesa shader compiler for AMD graphics named "ACO" and they're calling for testers.
In the longer post on Steam, it goes over a brief history about Valve sponsoring work done by open-source graphics driver engineers, with it all being "very successful". The team has grown and they decided to go in a different direction with their work.
To paraphrase and keep it short and to the point, currently the OpenGL and Vulkan AMD drivers use a shader compiler that's part of the LLVM project. It's a huge project, it's not focused on gaming and it can cause issues. So, they started working on "ACO" with a focus on good results for shader generation in games and compile speed.
It's not yet finished, but the results are impressive as shown: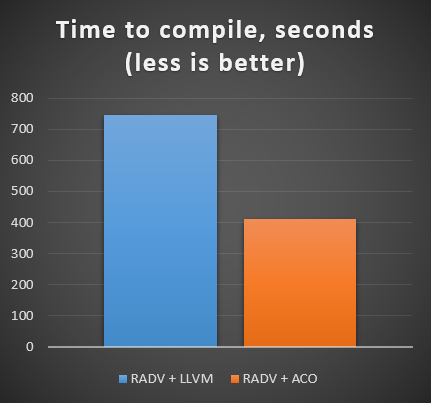 That is quite an impressive decrease in compile time! They expect to be able to improved that further eventually too, as it's currently only handling "pixel and compute shader stages". Valve also included some gaming results as well. Not quite as impressive when compared to the above perhaps, but every single bit of performance they can squeeze in is great: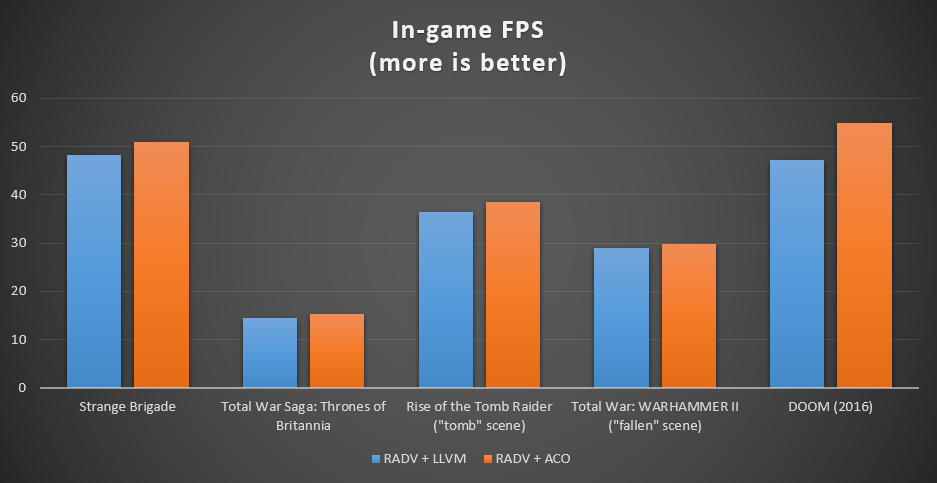 With more detailed performance testing info available here. Now that it's looking pretty good, being stable in many games and seeing a reduction of stuttering they're looking for wider testing and feedback. Packages for Arch Linux should be ready later today, with Valve looking into a PPA for Ubuntu too. Interested in testing? See this forum post on Steam.
You can see the full post about it on Steam and more details on the Mesa-dev mailing list entry here. The code can also be viewed on GitHub.
This comes only recently after Valve released a statement about remaining "committed to supporting Linux as a gaming platform" as well as funding work on KWin. Really great to see all this!
Some you may have missed, popular articles from the last month: