Valve have been extremely busy, and we are already seeing some fruits of their work. They have written a Vulkan driver for an Intel GPU, showed Source 2 with Dota 2 on it, and they will open source the driver.
It's fantastic that Source 2 is getting in on the action so early! They even have a video of it running:
https://www.youtube.com/watch?v=0Hth4u65zfc
Thanks to PC Perspective for the video
You can see a slide below outlining a few interesting points: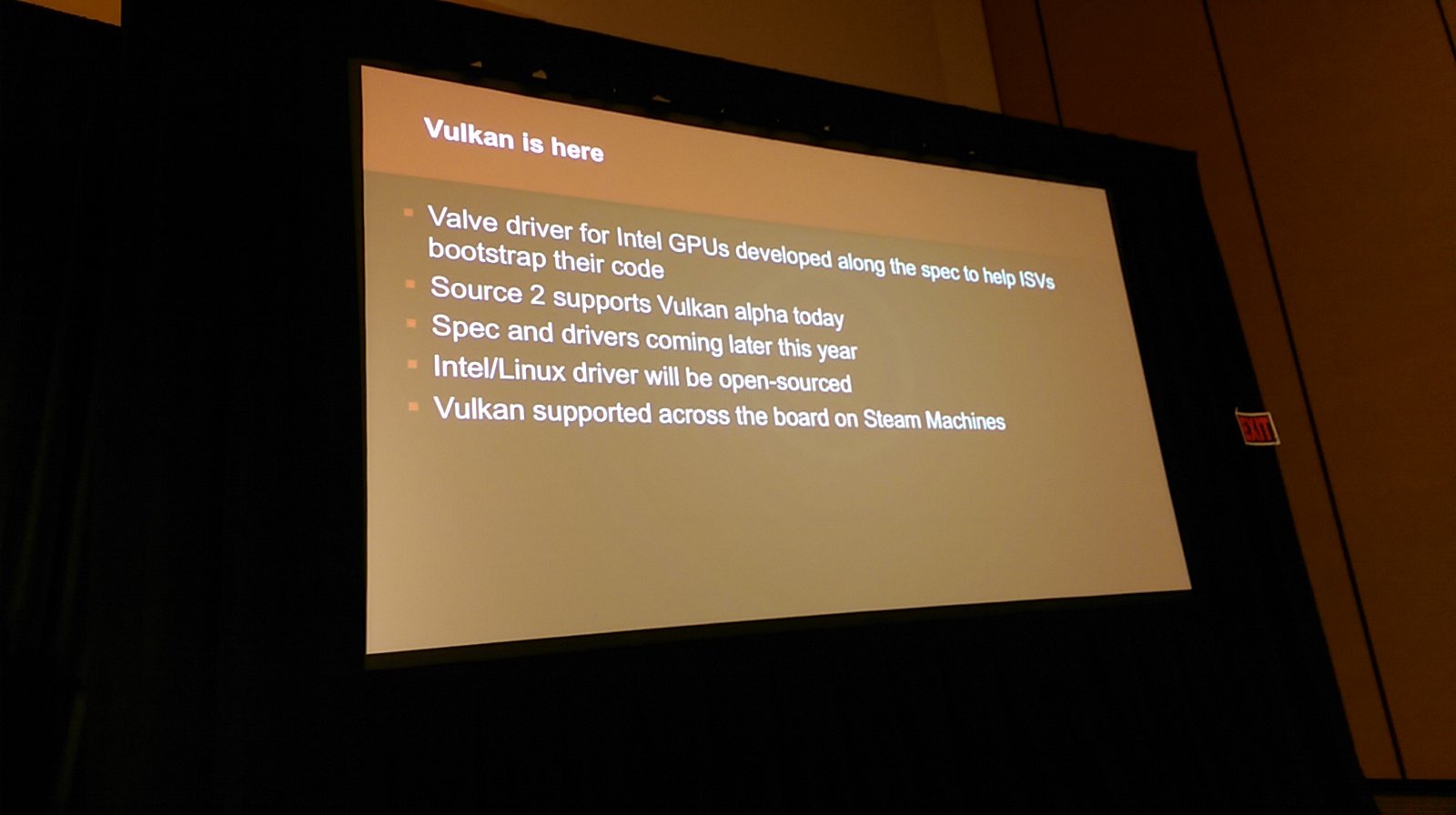 Major thanks to
SteamDB
for being there and for their live blogging.
I really, badly, hope that Nvidia, AMD and Intel buckle down and get on it. It isn't just Steam Machines and SteamOS that will push us to succeed, as we need this Vulkan API to bring the performance we have been lacking often.
There is also this video of a debugger called GLAVE developed by Valve and LunarG:
https://www.youtube.com/watch?v=miZmas6sGqM
It's worth noting that the Vulkan API has not yet been finalised, and we imagine we will hear more and more about it as the year goes on.
Vulkan here we come!
Some you may have missed, popular articles from the last month: