Valve have given out updated numbers for their Steam Controller and they expect to sell 1 million by early 2017. They are also planning to allow configuration of other gamepads, with the PS4's Dualshock 4 coming first. Thanks to Lars Doucet's post on
Gamasutra
. That post is well worth a read due to Lars explaining in much greater detail, I will include some big points below.
Doing the Steam Controller talks were Jeff Bellinghausen (Valve) & Lars Doucet (Level Up Labs).
First up, we have a handy timeline of how the device has progressed: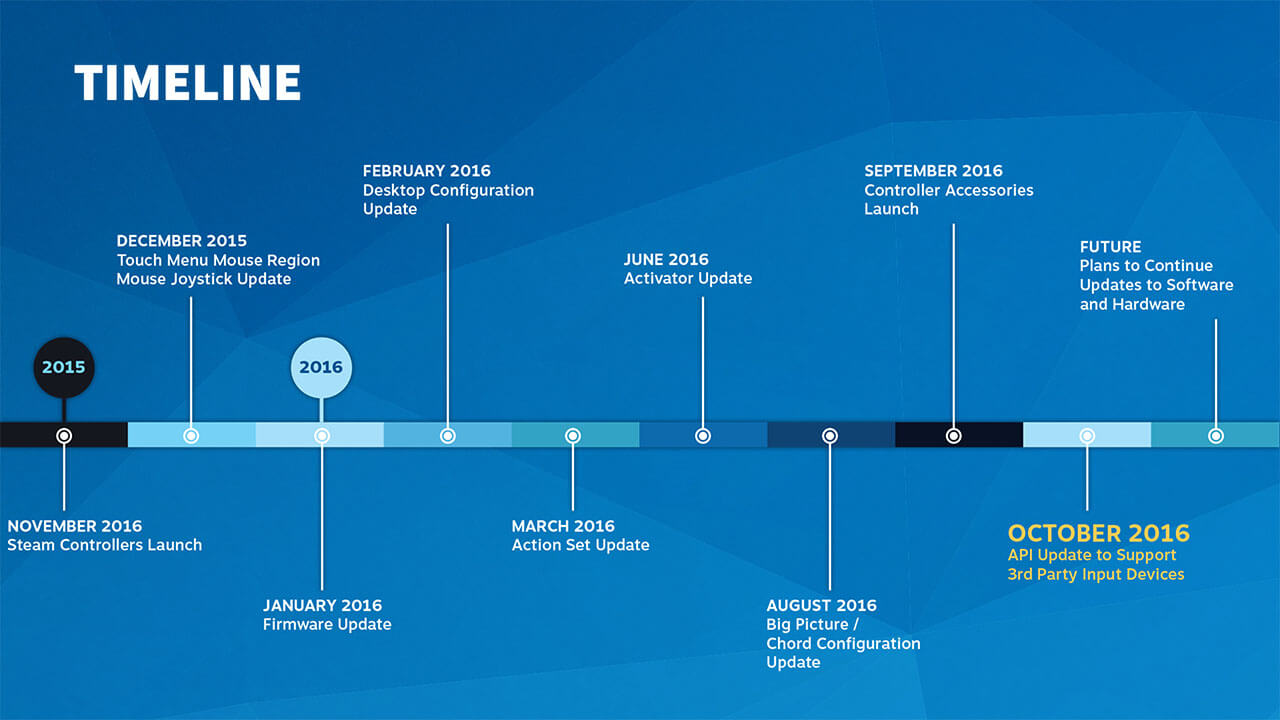 Sometime this month there will be a Steam client update to allow the configuration of other gamepads.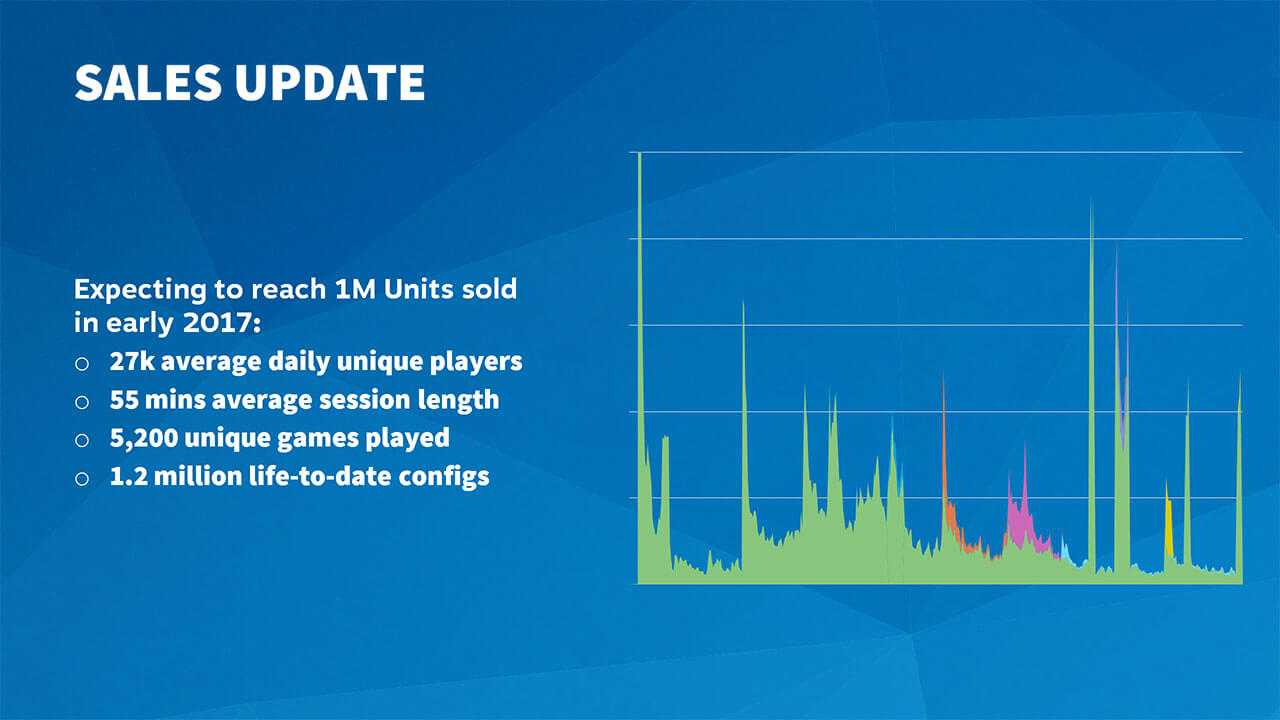 So they have on average about 27 thousand daily unique players using the Steam Controller, which is pretty impressive. More impressive is just how popular their Steam Controller actually is in terms of sales.
I do wonder if Valve thought it would be as popular as it is? They probably knew it would gain a following, but for a gamepad I personally think those sales numbers are damn good. Especially considering its unique and unorthodox design in comparison to nearly every other gamepad.
Valve actually have some guidelines for listing full controller support:
- You need to show Steam Controller glyphs
- Your config screen needs to focus on actions, not inputs
- You need to publish an official configuration (ie input bindings)
- You must allow full customization of your inputs
- You need to use the steam software keyboard overlay for text input when the player is in gamepad mode
- You shouldn't have to configure inputs in an external launcher, ideally it should launch straight into big picture mode ready to go
I hope developers stick to this, and I hope those who don't have their feature list adjusted if they do not.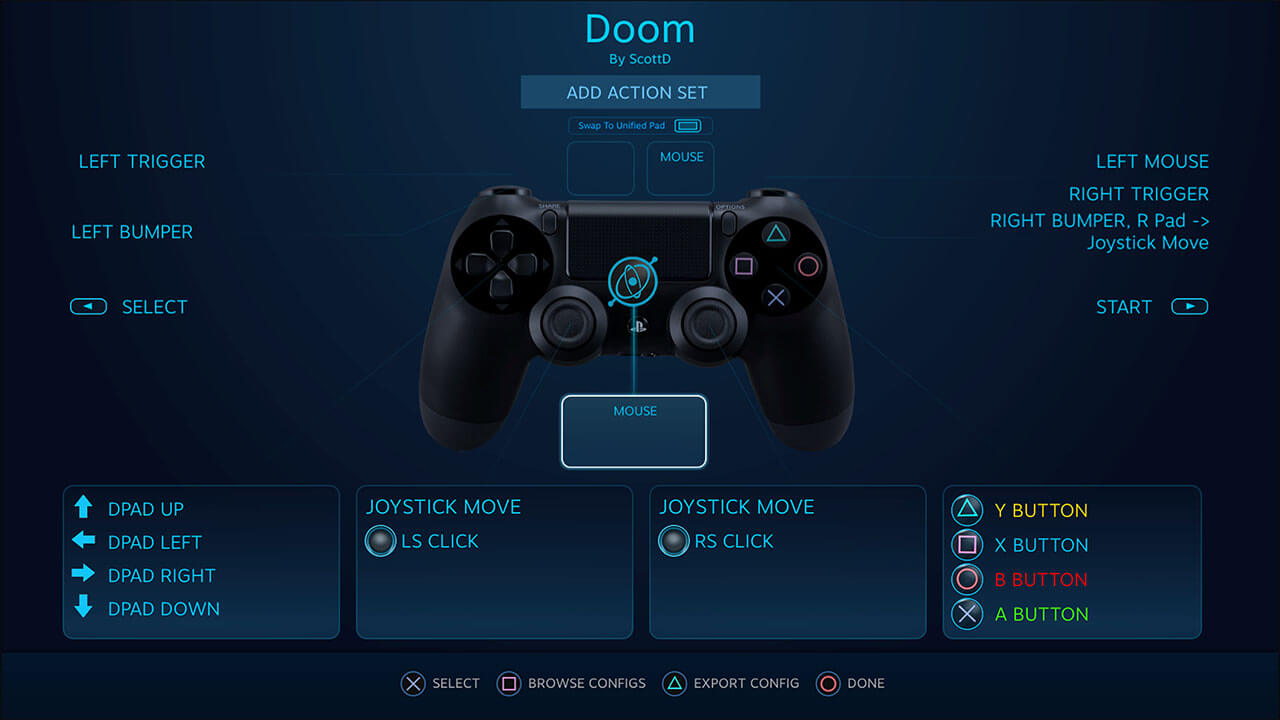 Also exciting is that Steam will be getting an update to allow the configuration of more types of gamepads. They will apparently start with the Dualshock 4 (the Playstation 4 gamepad), as pictured above.
Lars also released a pack of free Steam Controller pictures to use in your games,
available here
.
Still, it would be nice if Valve would
fix the issue
of the Steam Controller no longer working as a mouse and keyboard unless Steam is specifically open when wireless. Originally, it would work right away on boot-up (even at the Grub boot screen), but now it won't work when wireless unless Steam is open. It's not an issue when plugged in via USB, so something broke the wireless side of that for it after an update at somepoint.
I have two Steam Controllers, and I do think they are really great. It's still an issue of getting used to not having a stick, as plenty of games still aren't designed with a pad in mind and have terrible default configs. Any time I come across this I let the developer know, and a few have actually updated their default config at my request.
Some you may have missed, popular articles from the last month: