Artifact, the multi-lane card game from Valve is closing in on release and so Valve have given out a bunch of new details on what to expect.
Firstly, it's now up for pre-order on Steam for £15.99/$20 and for that price you will get 10 card packs, 5 event tickets, and two complete starter decks. Considering how much such packs cost for real-life card games, that price is actually quite reasonable I think. Additional packs of cards will be $1.99, each pack has 12 random cards. You will also be able to buy and sell cards on the Steam Market.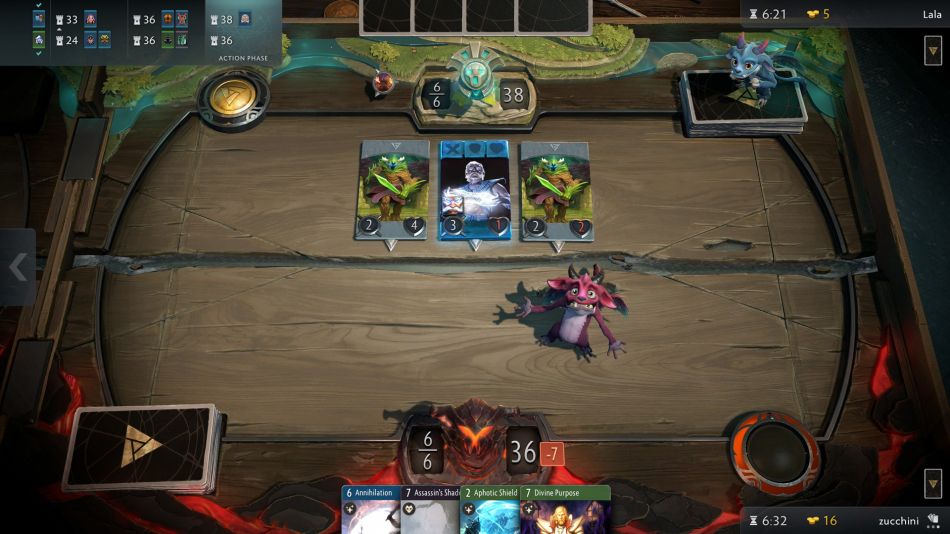 As for system requirements, Valve are stating the Linux version will need Ubuntu 16.04 or newer, Intel i5, 2.4 Ghz or better, 4 GB RAM and a Vulkan-capable GPU from NVIDIA, AMD, or Intel. So it looks like it will run on quite a lot of hardware which is nice.
At launch, it will have three different modes of play: Social, Casual, and Expert.
The Social mode is where you will find user-made tournaments, private lobbies and what they call Open Play. Open Play will allow you to have a freestanding invite to anyone within a Steam community. Be sure you're in our GamingOnLinux Steam group for that. Casual will include bot matches, global matchmaking and the "casual constructed Gauntlet" which is a series of increasingly challenging opponents. Finally, the Expert mode is a harder version of the Gauntlet from the Casual mode where you can win packs of cards.
Also, Valve have given out some public APIs to help people build interesting tools. Will be interesting to see what people make with it like the Deck Builder.
I'm extremely curious to try it out, so I will likely be diving in on release day. I'm probably going to be terrible at it, but learning is part of the fun. I've always wanted to get properly into a card game, so hopefully it will run well on Linux.
See more on the official site and Steam itself.
Some you may have missed, popular articles from the last month: