Valve are continuing their Steam store updates, with the latest section to get a makeover being the Upcoming games section.
Originally, it was a very basic list of all games to be released on Steam for whatever platform you had selected to view. Instead, it's now a "Popular Upcoming" list that takes into account pre-release interest in a game using wishlists and other data.
On top of that, there's also a newer dedicated full page spread for upcoming releases. Much like other parts of Steam, Valve are moving towards a list that's more tailored to you personally. It's a smart move, considering there's hundreds of games being released on Steam (even for Linux) every month.
For me personally, it does seem to be doing a pretty good job. It's highlighted a bunch of upcoming titles that I clearly am rather interested in so it seems to be working: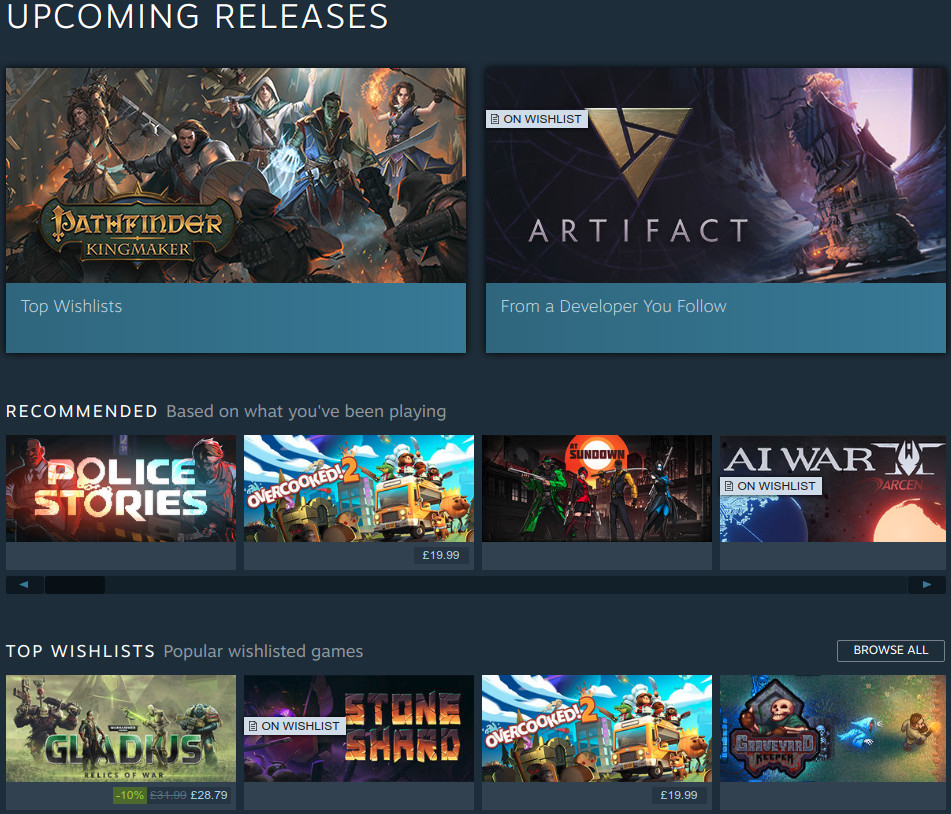 Of course, for those who still want to see the basic list of all upcoming games that's very much still there untouched as well. So you do get the best of both worlds.
Read more here.