For those of you addicted to Dota 2, you might want to take a look at the new Dota Plus monthly subscription Valve just unveiled to replace the Battle Pass system.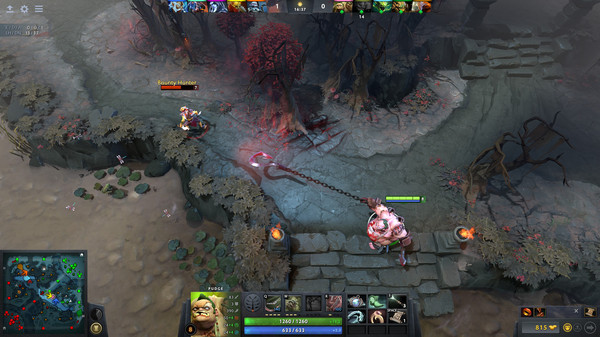 The Battle Pass system was interesting, but it did have the drawback of only being available around specific tournaments. Now that's not the case at all, since this is an always active on-going system of extras for subscribers. They're essentially turning Dota 2 into a two tier game, one that's free and this. All the basics of the game do remain the same of course, but paying for this sub gives you a few nifty extras that die-hard fans might want.
You get access to Hero Levelling, earning you special badges and access to the new Hero Chat Wheel responses. You also have access to a special pool of challenges tailored to each hero, completing them goes towards your overall hero level. You also get to earn and spend shards (a new in-game currency) with a selection of Plus-exclusive items.
There's also the new Plus Assistant, which will help you decide which items to buy, give you ability suggestions and hero suggestions all of which are updated in real-time based on what's going on in the game. On top of that, it will also give you a new Death Summary screen to see exactly what happened in great detail like incoming damage, stuns, and other disabling effects that led to their feeding of the enemy.
Subscribing will also give you Seasonal Terrain, so you can see snow during the Winter and lovely orange leaves in the Autumn. Oh—you also get free access to enter the weekly Battle Cup, whereas it's $0.99 each time for people who don't subscribe. So if you planned to enter them most the time, subbing would probably work out better anyway.
This evolution of the system sounds reasonable, the price isn't bad either. It's not like Valve need the money, but hopefully a bunch of it will go directly to the tournaments. It costs $3.99 a month, with discounts for paying over a longer period.
See the news post about it here and the official Plus page here, there's plenty more as I'm only glossing over the basics here.
Some you may have missed, popular articles from the last month: