Valve have sent word today that their digital card game Artifact [Steam Link] is officially releasing on November 28th and it will be playable at PAX West between August 31st and September 3rd.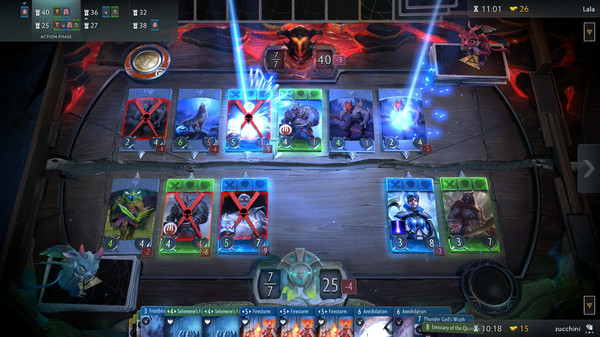 Artifact is designed to give Trading Card Game (TCG) enthusiasts the deepest gameplay and highest fidelity experience ever in a fantasy card game. Offering more than 280 cards in the shipping set, players will be able to buy and sell cards on the Steam Community Marketplace.
The event at PAX will be the first public showing of the game, so no doubt there will be plenty of videos and thoughts up from those who are able to attend (we're not, sadly too expensive for us). Here's what Valve said about the PAX event:
Players will battle each other in a continuous, single-elimination gauntlet for the right to challenge a champion on the main stage. Everyone who plays will earn Artifact merchandise, including signed prints of artwork and two keys for free copies of the game when it is released.
It will be priced at $19.99.
As a long time fan of such card games, it's pleasing to see Valve continue to push Linux support. We already knew this of course, as they already confirmed that fact previously. It will be interesting to see what people think about the ability to buy and sell cards once it's live, since that's very much like a real-life experience for any competitive/collectable card game.
Some you may have missed, popular articles from the last month: