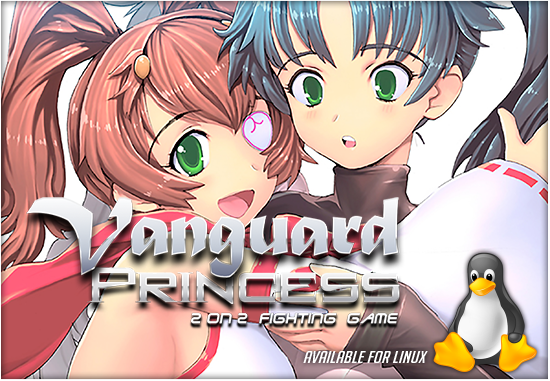 Fighting games are in short supply on Linux, so Vanguard Princess has come along to help fill the void for us. A few moments ago
they announced the Linux version is good to go
!
They note that buying it on Linux grants you this:
QuoteThe following items are immediately accessible at launch for players who purchase Vanguard Princess for Linux with no additional charges:
- Updated and originally uncensored version of Vanguard Princess
- Access to playable versions of the game's boss character Hilda Rize
- Additional battle stages
- Alternate story-lines
- Alternate endings for various characters
- Additional in-game music
- Built-in arcade stick support
It's a little confusing, as it makes it seem like it's somehow different to buying the Windows version, but it uses SteamPlay, so it should all be the same.
From looking over it, what I
think
they mean is that all the DLC is included in the Linux build right away. From the feature list, it sounds like that's the case and the DLC do only have Windows icons. So it's probable I'm right on that.
Earlier reports were that the game uses Wine on Linux, as I don't own it I cannot verify it.
About the game
Government experiments on a young girl triggered a cosmic shock wave that gifted many young girls with mystical powers. She re-emerges into the world and vows to destroy all of mankind in an act of revenge. A brave group of girls who embraced their powers head to the battlefield to confront her; not just for the sake of the world, but to pursue their own personal motives and dreams.
Find
Vanguard Princess on Steam
. It's also now on sale until the 5th of September it's dirt cheap!
Some you may have missed, popular articles from the last month: