The WWI FPS Verdun has been in Early Access and on Linux for over a year now. A major patch was released a few days ago which updated the engine to Unity 5. As it's been a
while since GOL covered it
and it's an interesting game I thought I might share my thoughts on the game in its current state.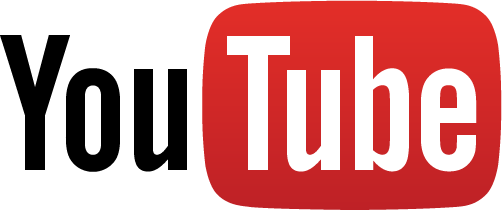 Fans of FPS games should feel right at home jumping in for the first time. Teams take turns attacking and defending positions, hopefully pushing enough to take over the sector. The core unit of the game is the 4-player squad with different roles played within it. Each role has different load-outs and abilities. A progression system exists which unlocks alternate load-outs and abilities as well. Thankfully, the developers have taken the time implement tool-tips to explain these effects and have developed
good guides
that are linked in-game.
Since the game first appeared on early access, a lot of content has been added to the game. Maps, weapons and different types of squads most prominently. The game launched with just your hardy French soldier and his German counterpart. Since then the British, Canadians and Stormtroopers are among the types of squads that have been added. Large updates every couple of weeks and months have refined gameplay and really kept the game fresh.
Verdun
isn't without its limitations, however. Though patch notes often emphasize performance improvements and optimization advances, there are persistent issues and occasional regressions. Players, including myself, have found that framerate dips and brief stutter are all too common. It's not just a Linux issue either - players on other platforms complain about performance as well. Furthermore, occasional bugs and issues with netcode can ruin what was supposed to be the perfect kill or match. Each update has improved the situation generally but there's still some ways to go. Finally, as it's exclusively a multiplayer game, player population can also be a bit of a pain. The game still isn't popular enough to have around-the-clock fully populated servers and so key playtimes tend to be around the weekend.
An update last year added gas attack capabilities to certain squads
Overall, I'm impressed with the game as it's shaping up, the breadth of the patch content and the refinement of gameplay. I bought it on a whim when it was on sale early last year and have played a few hours every couple of weeks to track development progress. The game isn't as hardcore as
Red Orchestra
is nor is it a fast twitch shooter but it should appeal to anyone who is a fan of action. There's moments of tension and adrenaline rushes aplenty - trying to advance over a crater-filled no man's land with your squad or trying to hold a trench against fierce enemy assault while wearing a gas mask are memorable experiences. Weapons are deadly and a single bullet usually kills so cover and careful movement is vital. Moreover, maps are open enough to give enough avenues of attack and defence and varied enough in palette and flow to make them all feel different.
I look forward to seeing how the game will continue to evolve. The developers clearly care about their project; attention to detail shines throughout. Weapon models and uniforms are carefully reproduced and the sight of wrecked vehicles, smoke and barbed wire combined with the sound of distant shelling add to the atmosphere. This is the first commercial WW1 game that I can think of that's neither strategy nor a sim of some sort. If the developers continue to polish the game and attract fans with new content I think that
Verdun
has the potential to become one of the best FPS experiences of recent years.
You can grab
Verdun
on
Steam
.
Some you may have missed, popular articles from the last month: