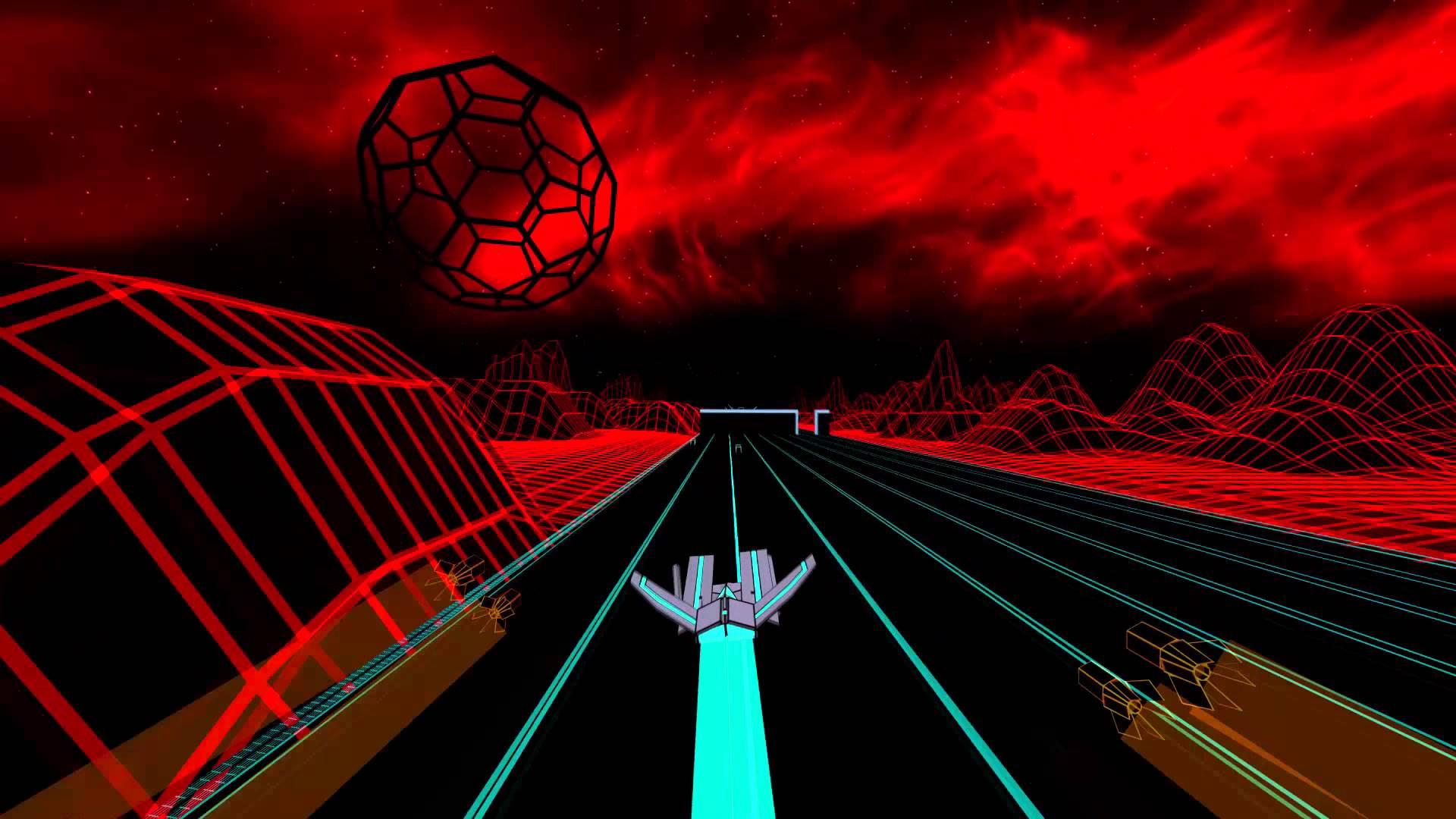 I had a chance to play the Linux port of
Void 21
before release as the developer sent in a preview build. It's actually a pretty nice game.
It actually reminds me of Race The Sun a little bit, as the premise is a little similar. You're in a ship trying to reach the end of the level with obstacles and enemies in your way. Void 21 has a nice little upgrade system where you can pick different modules of the ship to change your load-out with better engines or weapons. You can tailor the ship towards how you want to play, although I think the module that paints lines in front of you to help you see where you are is a total cheat.
While the graphics are simplistic the neon look is actually pretty nice. I don't need ultra realism to enjoy my experience, and Void 21 does look great. I can only imagine how vibrant it will look in VR, but sadly both the Vive and Oculus Rift have no Linux support to try out right now.
I love how the road actually shows you where you previously died, nice little touch. The key I think is to not go full throttle all the time, something I had to train my brain not to do. You will need to do some quick emergency turns!
I failed the fourth training level far more times than I care to admit. Those damn rotating blocks kept screwing me over. I finally managed to overcome them with some "squeeky bum time" flying as I narrowly flew over one as it slid into the ground. I
may
have let off a little celebratory "YES!" when I finally did it.
The game will get progressively harder too, especially when you unlock some even more annoying enemies like the Sliding Gate.
Overall it's a pretty damn fun racing/action game mixed together and well worth a look. It's one of those games that angers the hell out of me and I can't leave it until I've finished the level I am currently on.
I haven't come across any issue with the port myself, and I have put quite a bit of time into it. It performs well, there's no obvious bugs and it feels nice and responsive.
The developer also
shared some thoughts
on reddit about porting to Linux.
About the game
(Official)
Void 21 is a procedurally generated, arcade style, fast-paced runner and shooter. You are a pilot training with the highly maneuverable and lethal Void ship. Your objective is to reach the end of the level, either as quickly or as violently as possible (or both?).
Some you may have missed, popular articles from the last month: