For those who love your 2D RPGs, you might want to check out Void Monsters: Spring City Tales [Steam] which recently added Linux support.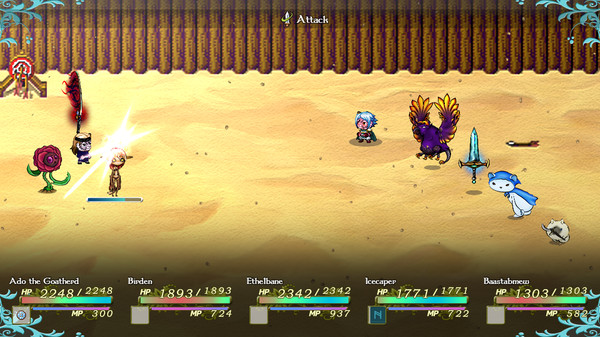 It released on Steam on March 6th, with Linux support landing on March 9th. It was fun to see their announcement, as the developer ended it with "Beth (a fellow Ubuntu warrior)". As usual, it didn't show up in Steam's newly released for Linux/SteamOS as the Linux version was added a few days later.
I picked up a personal copy to play around with and it's quite nice, it does have a few issues with random slowdowns, but since it's a 2D RPG where the battles are turn-based, it's not really an issue. The art isn't the best, with it noticably low-resolution, but for such a cheap game you can't expect much in the way of looks. It does make up for it based on everything you can do in the game, along with the relaxing soundtrack.
Story:
Hoping to escape your destiny as a monster trainer you left the home of your famous parents to find your own way in the world.

Within two years of leaving home your parents had been murdered and now you've been called back to inherit their failing farm.

With the farm heavily in debt to the bank, and with a burning desire to find and kill your parents' murderer the only option is to take up the mantle of monster trainer and the destiny you tried so hard to escape.
It's an open-world RPG, as zones aren't locked down and you can explore as you see fit. There's around 100 monster to collect, train and evolve as well. You don't catch the monsters from battles though, you collect special runes from quests, battles and so on which you can then take to temples to then unlock that monster. You can also gain special tickets, to play a card game of match 3 to also unlock these runes.
The developer says the main story will take around 40 hours, with the chance to continue playing on indefinitely. In addition to the quests, monster catching and so on, there's also a farming system with plants and animals, a crafting system and quite a lot more features. What I like about it, is that there's multiple paths to take so you could probably go through it more than once.
Find it on Steam for £3.99/$4.99.
Some you may have missed, popular articles from the last month: