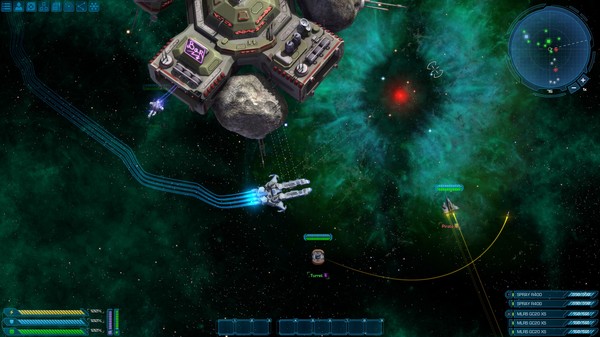 The open-world space action-RPG VoidExpanse [
Steam
,
Official Site
] has grown bigger with a new expansion named Pariahs' Bane which adds a bunch of new shiny content.
Features:
- Completely new storyline that is about twice as long as any given storyline in the original game. This storyline runs in parallel to the original game, so you are completely free to choose what to do first.
- New playable faction - Pariahs with their own star system, unique station, characters, quests and everything.
- More unexpected encounters, references, humor and quirky characters!
- New ships, new items, new stuff in general. And speaking of ships - we heard you and we added our first capital ship to the game!
- New music from the same great composer who created tracks for the original game!
And more!
The base VoidExpanse also got a big patch which includes:
- The long-awaited crafting system - players can now use their mined ore to create components
- Station management - players can install better defences on any station
- New character skills and class - the Industrialist
- Visual, UI and networking improvements
- And much more!
Anyone playing it? I quited liked it when I tried it a while back and it sounds like a decent patch and DLC release to me!
Some you may have missed, popular articles from the last month: