Two long and low quality videos from GDC are now up with Vulkan as the subject, all very interesting with Oxide Games and Valve speaking.
I've done some highlights for you. The audio is pretty terrible at times, as I've had to sit here with my volume slider going up and down to hear parts.
Developer focused video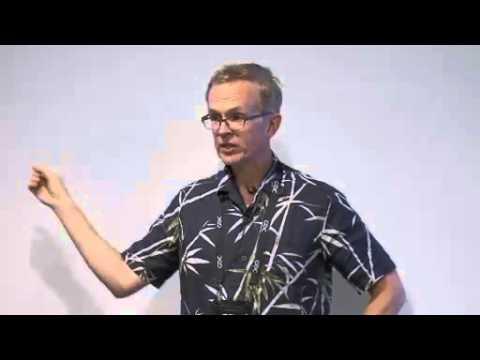 More background info from Khronos
They started the originally discussion to re-do OpenGL back in October 2012, earlier than they had mentioned at all previously. It wasn't a top priority, and it dragged on.
In June/July 2014 it became GL Next and became a top priority. Mantle, DirectX 12 and Metal came along and they realised OpenGL would be left behind. AMD donates Mantle.
Renamed and disclosed to the world at GDC 2015.
Public launch of Vulkan February 16th, 2016.
More info about Vulkan
He says they wanted a clean slate, but clean doesn't mean simple. He says not to think of Vulkan as a graphics API, but to think of it as an API for controlling graphics and compute hardware.
They aimed for increased reliability due to developers comments about OpenGL bugs and different implementations.
They have a conformance test, but right now it's very immature.
About Open Source
They had to do some things in secret due to lawyers and patents. They are still working on their CLA with lawyers to allow others pull requests. They should be able to take pull requests against the specification and code by next week.
The move to open source has been really good for them, with people helping to find typos, header file improvements, specification errors and so on. (
Editor note: Who would have thought making it open source would bring in people to help eh? ;)
)
There's a lot more companies involved in Vulkan than I thought including Lucasfilm, Sony, Google, PIXAR, Nintendo, and so on.
Nvidia talking about Vulkan
They have to do less driver magic, less guessing and this gives them simpler drivers. All the expensive stuff is under each applications control.
They say it's not a true low-level API, they maintain higher level abstractions. They say a true low-level API would mean applications would have to code in IHV specific code paths.
There are differences between Nvidia, AMD and Tilers (mobile):
More developer stuff, Oxide Games and Valve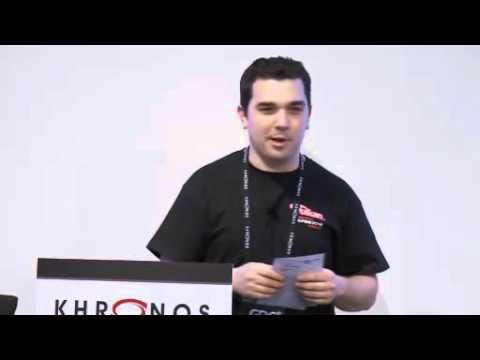 Oxide games (Ashes of the Singularity) about Nitrous engine
Old API's were holding them back.
Mentions again how similar DirectX 12 and Vulkan are, and if you do one you should do the other.
Valve about Dota 2, About 1:26:54
Valve state the Source 2 powered Dota 2 Reborn has a completed Vulkan rendering system now, and they have shipped it to "IHVs" (independent hardware vendors). They have it running on AMD, Nvidia and Intel on both Windows and Linux.
Scaleform are working on a Vulkan back-end that Valve need for some of their UI, so they are waiting on them.
Valve state that Dota 2 isn't the best performance mark for Vulkan as it's not doing a lot, and they aren't using certain Vulkan features yet they will do in future, and they think they will improve performance on it.
The latency is a lot lower (better) in Vulkan than DirectX 9 in Dota 2.
In the first Nvidia test (a portion of a normal match):
In FPS terms Vulkan beats OpenGL. DirectX 9 beats them both and all of them beat DirectX 11.
In the second Nvidia test (a big battle, lots going on):
In FPS terms Vulkan beats all. OpenGL and DirectX 9 evenly matched and again they all beat DirectX 11.
He sums it up as this:
- Significant latency reduction
- Improved framerate in heavy scenes
- Only going to get better
He then comments that all IHVs (AMD, Nvidia, Intel) drivers with Vulkan are already very efficient (which is pleasing to hear!).
Then he goes into lessons they learned hoping it helps others. Finally there's a Q&A section.
There are more talks going on today too, so hopefully I can write them up as well.
Some you may have missed, popular articles from the last month: