Duck Game [Official Site] is a popular action game that's a little insane and it's actually possible to run it on Linux, thanks to developer "0x0ade".
We spoke over email to explain the situation and it's really quite interesting. To make it as simple to understand as I can: It uses the XnaToFna project, which essentially "relinks" the game from Microsoft's XNA to Ethan Lee's FNA.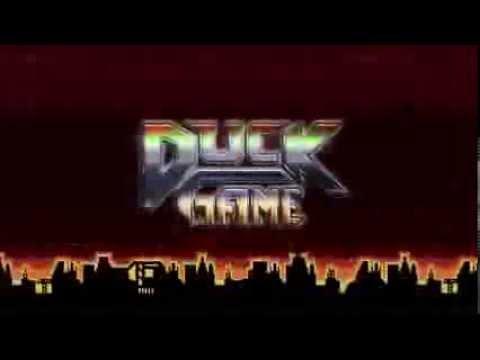 You can find the full instructions on how to do it, on this github page. You obviously need to own a copy of Duck Game to do this.
It doesn't currently work with mods, as the developer said "From what I understand, mods are built against XNA and could contain Windows-limited hacks, f.e. hardcoded \ in paths instead of using C#'s Path.Combine function". They hope to be able to get some mods running in future though.
The developer told me that both XnaToFna and DuckGame-Linux are done in their free time. Also, XnaToFna was started originally as an effort to see how accurate FNA is and to hopefully get more games on Linux. They do need some help, in particular they need more people to test it and report back. It will be interesting to see if more people chip in and help develop XnaToFna.
Hopefully someone at Adult Swim Games or the developer, Landon Podbielski, will take notice and get a proper port going. Sure would be fun to have on Linux, but they never replied to game porter Ethan Lee when he asked about it before.
Some you may have missed, popular articles from the last month: