Do not adjust your monitors, you read that correctly. Warhammer 40,000: Dawn of War II, Chaos Rising and Retribution are officially coming to Linux and will be released on September 29th [Feral Mini-site].

The port is being done by Feral Interactive, so it will have their usual great spit and polish on it.

Yes, AMD is supported:
Minimum Linux system requirements call for a 2.0 GHz CPU with at least 4GB RAM, 1GB or better graphics card, and SteamOS 2.0 or Ubuntu 16.04 or better. The game also requires an NVIDIA 6xx/AMD 6xxxx/Intel Iris Pro series graphics card or better.

Note: Multiplayer is Linux+Mac, it will not be cross-platform with Windows.

All three are standalone games and don't depend on each other, so you can buy one or all. Pretty great to see all three get released at the same time!

Chaos Rising takes place one year after the events of Dawn of War II, and is set on Aurelia, long-lost home world of the Blood Ravens. Players once again take command of the Blood Ravens in order to free the planet from the forces of Chaos.

Retribution takes place ten years after Chaos Rising and presents a new threat to the Imperium of Man in which players may command any one of six races in a campaign that ranges across all the planets of sub-sector Aurelia.

In addition to their imaginative single-player campaigns, all three games feature highly-accomplished multiplayer in which players can either plunge into skirmish mode or team up with others in The Last Stand, a cooperative survival mode.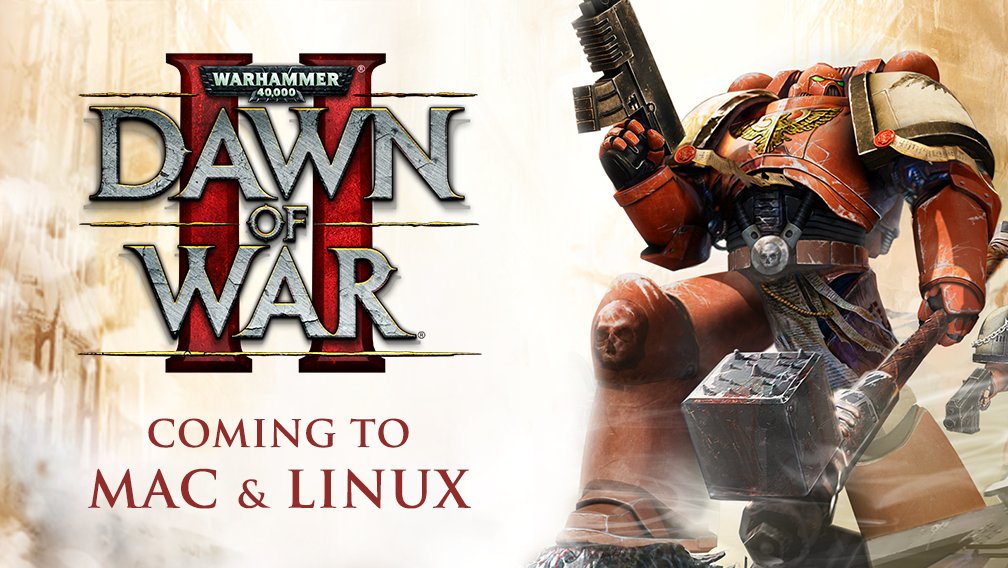 On September 29th, three grimdark games arrive on Mac and Linux — Warhammer® 40,000®: Dawn of War II®, Chaos Rising and Retribution. pic.twitter.com/F2RICpkSNx

— Feral Interactive (@feralgames) September 23, 2016

From the press release:
Quote"We're delighted to be bringing such enduringly popular games to Mac and Linux," said David Stephen, Managing Director of Feral Interactive, "Their quality and appeal have more than stood the test of time and it's a privilege to introduce them to a new audience."


About the game (Official)
With a focus on fast-action RTS gameplay, Dawn of War II brings to life the science fiction universe of Warhammer 40,000 like never before. Experience the intimate brutality of battle as you play through your chosen race's epic campaign. Clash with the enemies on battlefield ablaze with visceral melee and ranged combat. Lead and develop your squads from raw recruits into the most battle hardened veterans in the galaxy. Also included is The Last Stand, a co-operative game mode featuring user controlled heroes fighting waves of enemies.
So not only are Feral bringing us the brand new Deus Ex: Mankind Divided this year, but this month we get DoWII and the standlone expansions. Feral are good to us!
Some you may have missed, popular articles from the last month: