From developer Frozen District and publisher Fat Dog Games, Warlocks 2: God Slayers [Official Site] is the sequel to Warlocks vs Shadows that's due out this year.
Warlocks 2: God Slayers is a humorous action RPG game with online and local co-op up to 4 players. Challenge the vile gods and dethrone them in this action-packed hack n' slash experience with wizards and meteor showers.

God Slayers is a brand new story, where our titled Warlocks now need to face the gods themselves, as apparently perishing the shadow monsters have angered them to say the least. The Order of Warlocks has been called to challenge the gods and dethrone them from their obnoxious mighty positions.
A few days ago, their new trailer popped up in our YouTube feed and I must admit, it does look rather good! Graphically interesting, especially the creature designs and the action itself looks like it could be a lot of fun: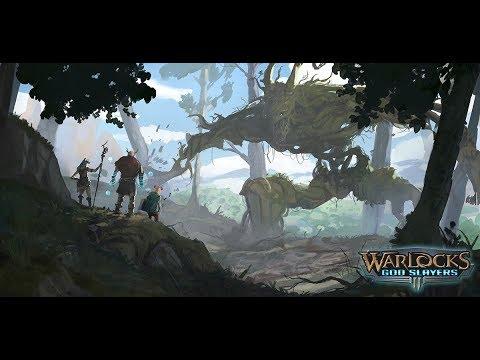 Seems they didn't get a good deal with the publisher for the original game, as they said in a Steam post (and more details here too) that it belongs to their old publisher and they're unable to update it. I always find that odd, but it's not actually that uncommon for the publisher to retain control. This time around, it seems they're a lot better prepared and they have a better publisher.
It will have single player, local co-op and online co-op so there's plenty of options to play with friends or alone, whatever you prefer.
It will be on Steam this October and going by their presskit and Steam it seems it will be on Linux.