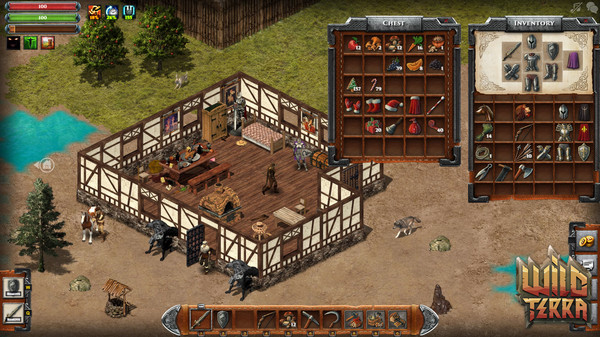 Wild Terra Online [Steam, Official Site], the indie MMO that's heavily focused around crafting recently had a big update that BTRE covered, here's your chance to try it out.
With thanks to the developer for providing us the keys.
Grab a key
You must be logged in to grab a key, your account must also be older than one day!
Wild Terra is based on a realistic medieval Europe, where the entire world is built by the players. You can construct small houses, right up to massive castles. Although, as mentioned by BTRE in their previous article, the latest update now has ready-made buildings for you to construct, making it less of a hassle.
The game has a "Mixed" reception overall on Steam, but it does have a small active player-base. It's certainly a different game to Albion Online, so perhaps if you didn't find that to your tastes, this might be for you.
Enjoy!