Set during the French Revolution with a rather chilling intro, We. The Revolution is a very interesting game. One that is hard to put a genre to, as it blends together lots to create something quite unique.
Note: Key provided by GOG. Article may have spoilers.
It has a magnificent and very distinct style to it and the atmosphere is pretty thick too, I think they did a really good job based on the setting which really helps pull you in.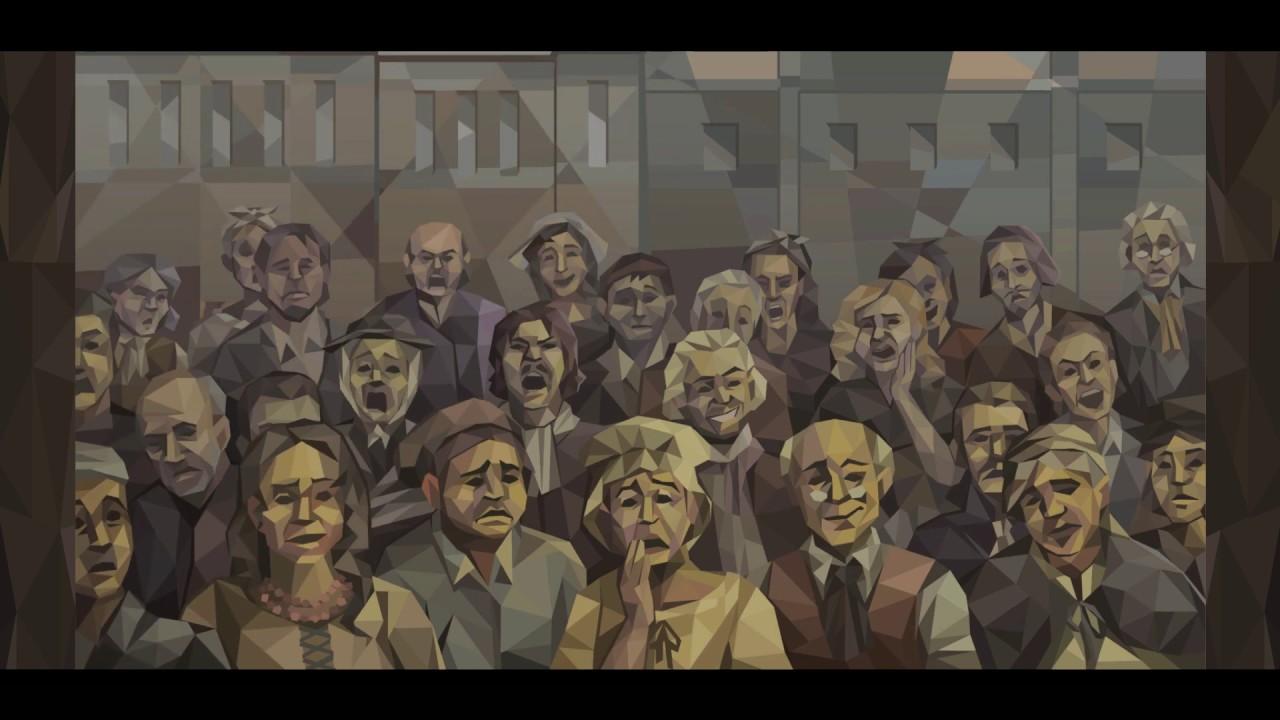 A large part of the gameplay involves you being the Judge and the way it's done is really quite interesting. You're given the basic details of what happened, while you attempt to link up clues to unlock questions to ask the defendant. It's tricky, since you only have a limited amount of failures to make a link between things and open up a question so you might find yourself stuck when making a decision. I think they really could have explained that system better and I would have enjoyed it more, a lot of that felt like guesswork honestly.
However, when doing your questioning the Jury will also offer up what they think is the right outcome, going against them could have dire consequences but certain factions might want a different outcome so there's lots of things you have to think about. It also mixes in some wonderful cut-scene story telling to break things up a bit.
It's definitely not as simple as I originally thought, as you progress through it the game does expand outwards and you're not just sat in a court room the whole time. I was asked at one point to sign off on using weapons from a commander of the National Guard, for if protestors get out of hand. Thinking it was a good idea, I signed off on it and not much later that particular commander ended up facing me as the Judge as things got a bit out of hand…
Continuing the heavy atmosphere through other parts of the game, We. The Revolution doesn't get any easier on your mind. Sentencing someone to death for example, caused me to have to make up some sort of speech and that went down like a lead balloon. The speech system was pretty fun though, giving you a chance to gain the support of the crowd. It even makes you pull the cord to enact your punishment, which did make me feel quite uneasy. There's other times it deals with such sensitive issues (and much worse) so be warned on that.
It gradually introduces even more mechanics, like moving agents around the city as if you're playing some sort of board game, battles and more. I wasn't a big fan of any of that, as it seemed like the game was really trying to do far too much overall. It's a very slow game, one you could easily lose yourself in and lose what the heck is going on if you don't pay close enough attention. The way it's written too, seems to assume you have a bit of knowledge about the history as well as little is really explained to you.
Looks like they've been supporting it well since release, taking on some feedback they've made quite a few adjustments to the game including adding in some alternate choices and dialogue options which is great. Thankfully, the Linux version has been running well too and I've not encountered any Linux-specific issues so you're good to go on this one if it seems like your thing.
You can find it on GOG, Humble Store and Steam.
Some you may have missed, popular articles from the last month: