12 is Better Than 6
was funded on Kickstarter last month and is already available as a full release on Steam. The game is similar to Hotline Miami, though set in a sketch book style 19th century Wild West.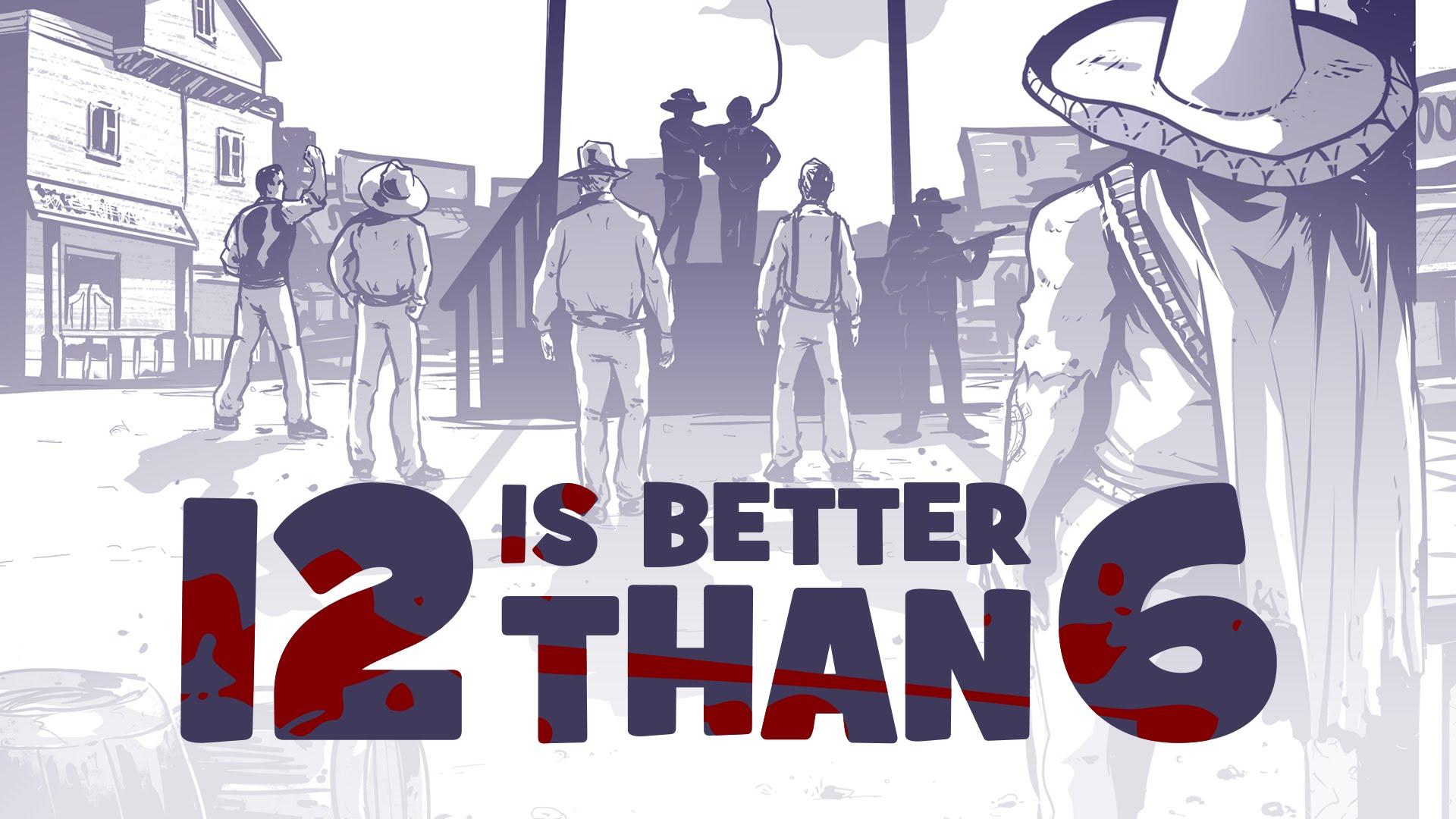 We mentioned the game in
The Funding Crowd #50
when developer Ink Stains Games was seeking funding on
Kickstarter
. The game was funded with as little as a £13 margin on a £15k goal, and even though none of the stretch goals were met, it's surprising to see the game fully released just a little over a month after the campaign ended.
The game was released for Windows last week, but was made
available for Linux
this Wednesday; only five days after the initial release. I've played through the tutorial and the first few chapters of the first act, and I like what I've seen of the game so far. This is a game where confronting enemies head on isn't always the best option, so it's often a good idea to sneak up on enemies and take them out with your knife; or at least make sure you have some kind of cover to duck behind.
Since weapons are limited to ones available in the era the game is set in, they won't have a large number of rounds. There's often ammo stashed away in cupboards and on tables though, and you can loot dead enemies, so ammo is easy enough to come by. You'll also find sticks of dynamite in some chapters, but using explosives to kill makes a lot of noise, and will usually draw other enemies. The AI isn't the best though, so if you just go and hide behind a corner, they'll eventually forget about you.
I like the hand drawn pen on paper style of the game, and the option to choose between either a stealthy or a more direct approach appeals a lot to me. There are also several upgrades available, and I'm curious to see how they affect the game.
You'll find
12 is Better Than 6 on Steam
About the game
(from Steam)
It is 1873. An escaped slave is slowly walking through the desert, making his way from Mexico to Texas. He keeps a revolver close and is wearing the sombrero stolen from a dead man.
Unique shooting mechanics – You'll need to cock the revolver with one trigger before being able to shoot by pressing another trigger. Shooting in 12 Is Better Than 6 will keep you on your toes. One false move and you'll be overrun in an instant.
A challenging game – Your abilities and reflexes will be pushed to the limit. Bullets are deadly, your enemies don't think twice before firing, and they rarely miss.
A unique art style – The game is drawn by hand with pen and paper to create an interesting visual experience.
Choose your own play style – You don't have to go all guns blazing. You can definitely choose to take a more stealthy approach to surprise your enemies, or even just sneak straight past them. You can complete almost the entire game without being noticed!
A long story – Live through the journey of an escaped Mexican prisoner fighting for survival and freedom in the 1870's in the United States. Above all, it's a story about people, their lives, and how these people tried to forge their own little heaven in a violent, yet hopeful, New World.
Environments – Real places and towns, the spirit of the desert and the most desperate bandidos of the district will help you to plunge into the breathing and cruel world of the Wild West. Visit Austin, San Antonio, Albuquerque, and Houston. You'll find cheap saloons and expensive cabaret, Indian colonies and traveling caravans. But don't you worry, you'll find trouble in every of this places!
Authentic weapons – We'll use only great weapons in the game. Winchesters, double-barreled guns, revolvers and Gatling guns will gladly help you to destroy your enemies. And we also have a special and crazy one: a RAT with dynamite. After throwing a rat it will run to your enemies by itself.
Upgrades – These will help our hero stay alive through the Wild West hell. You'll find breastplates that will have a 50% chance to deflect some bullets, a fast recharging skill that will allow the hero to insert 2 bullets at once, extreme accuracy (less spread for your shots), being able to kill an enemy in stealth without attracting the unwanted attention of his friends, and more!
Some you may have missed, popular articles from the last month: