Valve have released the fourth Beta update for the Steam Client since the new Library design dropped and it's a good one.
When the new Steam Library released in Beta for everyone to try on September 17th, it came with a lot of fun new features. However, it also got rid of a few that were necessary. For starters, the option to view games only on Linux or MacOS were removed but today they return…and in style too!
For Linux, we now have this sweet little Tux icon to click and have all non-Linux games hidden. The position is a tiny bit off, but at least it exists again. However, if you've enabled Steam Play for all titles it does nothing, since you're opting to show them all of course. You can get around that with option Valve added some time ago to force Proton/Steam Play on games if you do wish to have a list filtered for Linux games (steps on doing that in this article).

Empty collections are now hidden from the game list too, so they don't take up space where not needed.
They also removed the handy Home and Collections buttons from the left menu, instead they now appear as Library menu options when you hover over. Personally, I liked the little buttons they had. I feel they could have kept them while also adding them as a hover menu but now we just have this: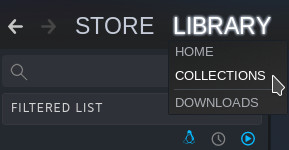 This is how the Steam Client looks now, just to show it off a bit for those not using the Beta: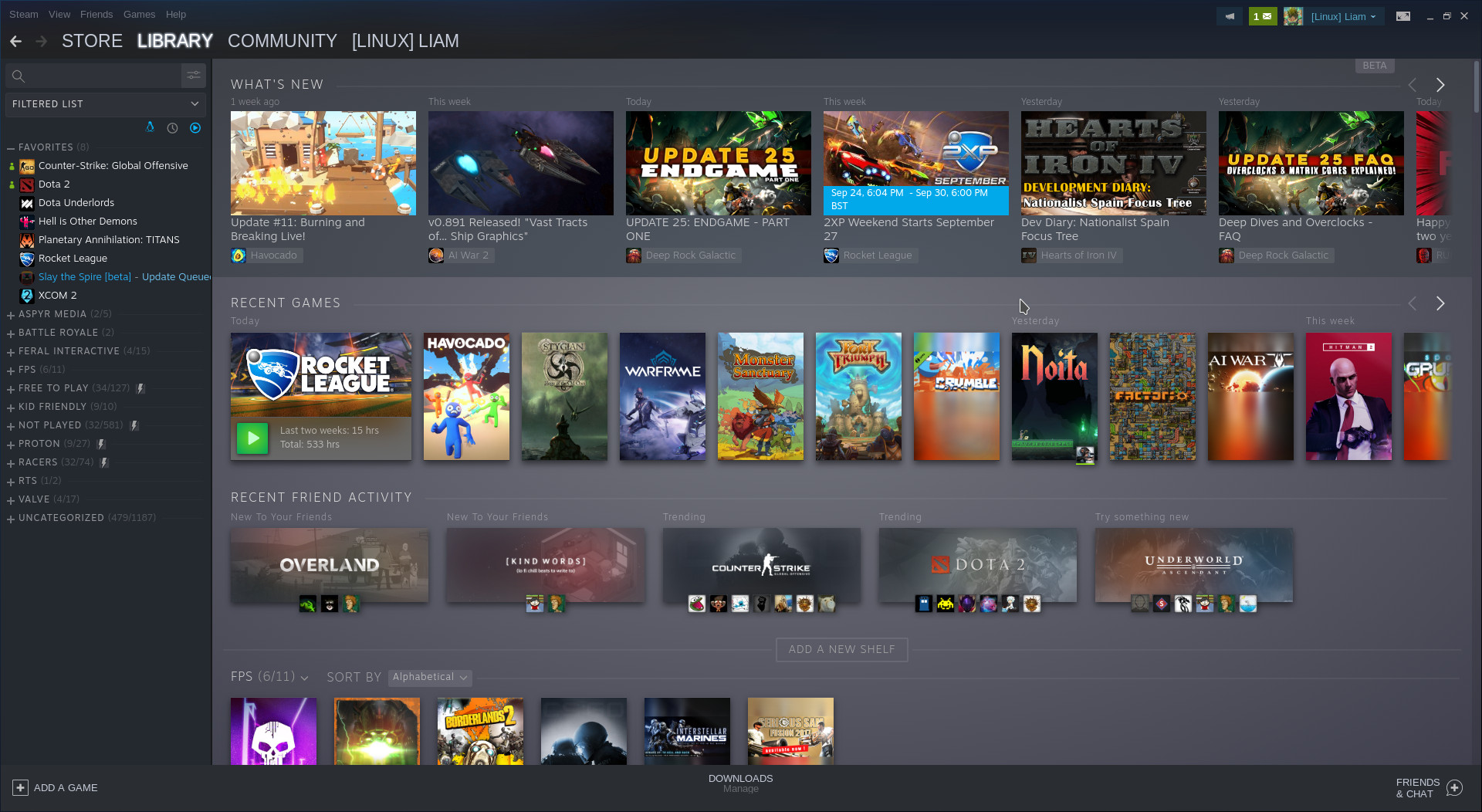 For Linux, they also claim to have fixed a GPU crash and overlay corruption issue "with games that use Vulkan async compute, such as DOOM 2016".
Remote Play got even more fixes on this round as well. Issues like latency and reduced frames due to host CPU load, launching VR games from the Steam Link, a rare Steam client crash when running the network test, support for "Wake on LAN" over wireless connections with properly configured wireless adapters and a fix for a steam client crash under certain combinations of remote play with non-Steam apps, or on the second launch of SteamVR.
Finally, Steam Input should also now have less of a hit on your CPU and several bugs with action set layer switching were solved.
You can see the full release notes here.
Some you may have missed, popular articles from the last month: