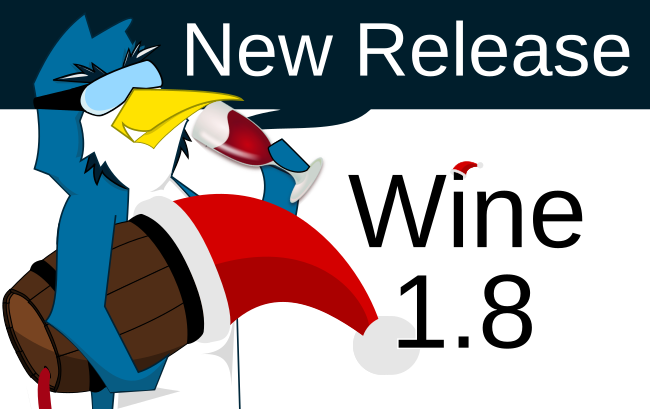 Today a new stable
Wine
1.8 version was
released
. After a 17 months of hard work and nearly 13,000 individual commits it's here. And it brings lots of new shiny features in its sack(because it's December, so pick your holiday of choice).
Among these features are:
DirectWrite and Direct2D implementation
new Pulse Audio driver.
Over the years Pulse Audio became virtually the default sound output on Linux desktops, so the fact that Wine didn't supported it natively for so many years was troublesome at best. But it ends today, after so much bickering and arguing support for it and a working driver landed in this stable version.
Due to the fact that core context isn't supported and DX10, DX11 are supported on legacy contexts/compatibility profile, they are not supported on Mesa.
Setting PULSE_LATENCY_MSEC environment variable is no longer need with working Pulse Audio driver, so it can be removed.
To learn more about this release pleas visit this
announcement
.
The source code for this release is available here:
http://dl.winehq.org/wine/source/1.8/wine-1.8.tar.bz2
http://mirrors.ibiblio.org/wine/source/1.8/wine-1.8.tar.bz2
To get the most recent changes, a
git
repository is a good starting point.
Binary packages should be available for a
download
as soon as the build process is finished.
Check out Page 2 for the full list of new features!
Some you may have missed, popular articles from the last month: