Holy Cow!
Wings Of Saint Nazaire
is a new Retro styled space shooter with seriously awesome graphics, some really awesome music and I just had to capture a video (even with sound woo!).
What is Wings of Saint Nazaire?
Wings of Saint Nazaire
is an action-orientated space simulation game reminiscent of titles such as
Wing Commander™
and the
X-Wing™
series.
Wings is designed to be an easy-to-play but hard-to-master game - that means you can jump in, fly around, kick ass and have a ton of fun as a newbie but the game also offers core players enough gameplay depth to keep even the veterans of the genre interested. Good players, for example, will use the afterburner in very short bursts for super quick acceleration, they will use the correct weapons against the enemies they are facing and they will always be on top of their ship energy flow, making sure that the systems that need the most power in any given situation, get that power.
Developed by a three man team (one who has an awesome beard) and built in Unity, yes another Unity game is there anything that Unity can't bring us?
GOL's Gameplay Video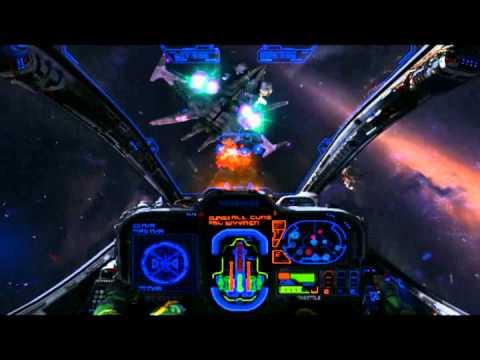 I'm a MASSIVE fan of Freespace 2, it's up there with one of my all time favourite games and this brings back memories for me.
They are planning to keep the game free but will be opening up a Kickstarter and will also be trying to get onto Steam at some point in the future.
Download:
http://www.wingsofstnazaire.com/alpha/wings_alpha_linux.tar.gz
Also thanks to xpander for his awesome video capture script that actually grabs the sound properly.
Some you may have missed, popular articles from the last month: