When it's finished, World of Castles [Steam] might be a reasonably interesting mix of online strategy and action. Right now, it's just far too rough and unfinished.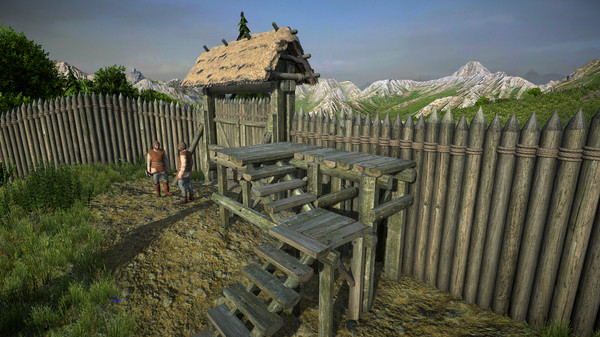 Disclosure: Key provided by the developer.
I spoke to the developer, who said they went with Early Access instead of crowdfunding, so that they can show the current state of the game. Although, that's a little against Valve's own rules on Steam, which specifically state for Early Access that games should not use it as a form of crowdfunding, although I don't think Valve really stick to that rule considering what we've seen from games in the past.
With that in mind, I won't be reviewing it until it's much further along. Even so, you would expect something priced at £22.99 to have some form of entertainment value.
The game in its current form, in my opinion really isn't much of a game at all. A tech demo perhaps for the building side of it, but in terms of gameplay there really isn't any. Practically all you can do, is float around and place objects in a completely sandbox fashion. That's interesting for all of 5 minutes due to the poor interface, poor controls and poor performance.
It's hard to really say anything about it, because it's so darn limited. It might sound like I'm being unfair, but this is a game that's for sale for £22.99, that's just so empty on actual features or any kind of polish. For now, if you were thinking of purchasing it, I would really suggest waiting quite a long time on this one.
I will be interested to see where they take it, but you can't really get a feel for anything right now.
Some you may have missed, popular articles from the last month: