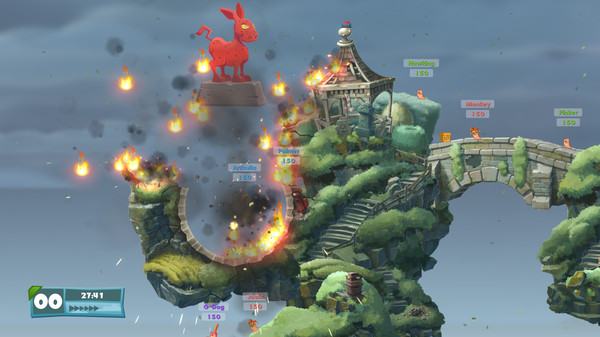 Worms W.M.D [
Official Site
] is set to get an update around the end of October that will include multiplatform multiplayer for Linux, Mac and Windows. They also claim that GOG and Steam players should be able to play together then too.
Speaking on Steam they said this:
QuoteWe're aiming to get cross play between Windows, mac and Linux by the end of October but we'll be you up to date with how it's going if it can happen any sooner.
Also
QuoteSorry, I should have specified. As well as cross play between Windows, Mac and Linux within Steam, we're also aiming to add cross play between Steam and GoG at the same time. I'll keep you updated if there's going to be any delays, or if it can happen sooner.

Source
I am looking forward to this, as the game is actually quite cool but for such a game cross-platform multiplayer is really needed.
Some you may have missed, popular articles from the last month: