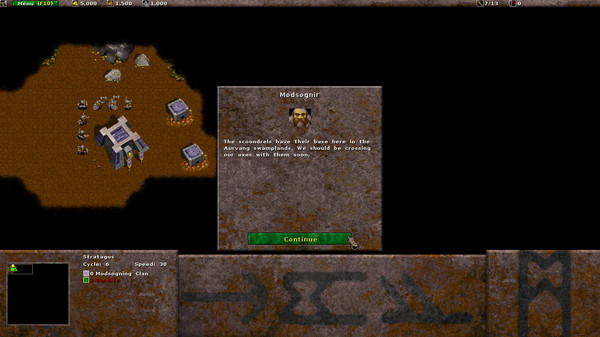 Wyrmsun is an open source (
see github
) RTS game that released on Steam a while back, and it's now switched to being free.
The style of it reminds me of Warcraft 2, and I'm sure I'm not alone in that comparison. Gameplay wise though it is rather different. You play through "quests" and unlock new units, tech and buildings, which is pretty cool. Enemies will also drop items for you to use, which is another nice feature.
It even has a "grand strategy" mode, which I am sure will please quite a few of you.
There's a lot to like about Wyrmsun, and now it's free on Steam too all the Steam users can get it easily and keep it up to date.
I spoke to the developer about the choice to remove the price on Steam:
QuoteAbout why I made Wyrmsun free on Steam, there were a few reasons. First, I thought it made more sense to have it free there, as it was already free elsewhere, specially since the game is an open-source one. The game being free on Steam also prevents the user base from being divided. Also, Steam is a big platform, where the game gets a lot of views. Making it free there does a lot to spur the growth of the game's community.
As for how they will continue to make any money to support it:
QuoteAbout funding the game's development, the idea is to sell cosmetic-only DLCs instead of the base game itself. This way everyone can play it on Steam regardless of price, while those who wish to help fund the game's development (while getting extra stuff) can do so. There are already two of them up on Steam, the Brising Faction Flair Pack (http://store.steampowered.com/app/445341/) and the Frankish Faction Flair Pack (http://store.steampowered.com/app/445340/). Everyone who had already bought the game before it became free on Steam received those DLCs for free automatically. I intend to create more such DLCs for the future. For example: a DLC that adds graphics for a faction desert dwarves, and if the player doesn't own the DLC, normal dwarven graphics are used instead for that faction.
Quite a nice way to do it, and I hope it works out well for the developer!
I seriously suggest giving this one a look at.
Some you may have missed, popular articles from the last month: