Update
: When you start a new game, make sure you tick the box for the Alien Hunter expansion mission. This will give you the ability to delay it forever, and not have the vicious new aliens appear. If you don't tick it, they will appear whenever they please. A mission for a "Locator Beacon" will appear, do not do it and you will be happily playing as normal. I still do not recommend getting this DLC.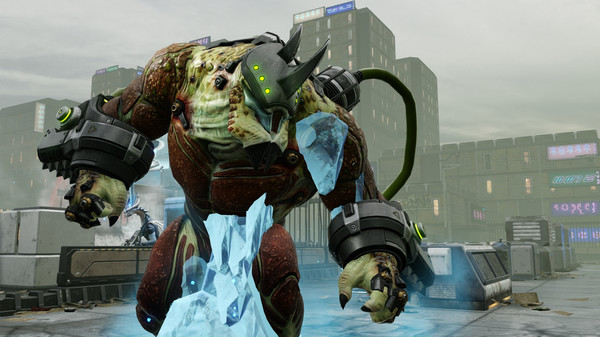 So I've been playing through
XCOM 2
again, but now with the
Alien Hunters DLC
enabled and my god it's frustrating.
To get this out of the way: I freaking love XCOM 2, I think it's an incredibly challenging game, that keeps me coming back for more. I like that it's challenging, I enjoy thinking up different strategies when I've failed numerous times.
This DLC however, ruins it for me.
The new "boss" aliens it introduces are horrifically overpowered, break the turn-based system since they get to move after what looks like every action you take and they can turn up anywhere.
The turn system being equal on both sides is one of the things that should have never been touched, it helps keep the balance of the game. Having an enemy that can weave in and out of every decision you make just makes all your possible plans pointless.
In my latest playthrough I was maybe four missions in, when you're still starting out and have bugger all gear and a boss Viper appeared. It slaughtered a few of my men and then escaped only to show up again in another mission shortly after and slaughtered another squad.
I'm going to be honest, I feel like these boss aliens were only put in to make the game noticeably harder without the developers truly thinking about their design or the balance of the overall game.
I have to say I have not been enjoying the DLC. This is all while playing it on
Normal
difficulty, so it's not even supposed to be this insanely hard.
XCOM 2 is great, this DLC is not. I will be turning this DLC off in my list and restarting my game, again. It appears a lot of the Steam user reviews completely agree with me on this too.
I hope in future they spend more time fixing the vast amount of bugs the game still has, and not on gimmick DLC like this.
Some you may have missed, popular articles from the last month: