You have seen Liam's port report of XCOM 2 on Nvidia hardware and it's time for me to take a look at the AMD performance. So, let's take the R7 370 on a spin with both the open and the proprietary drivers!
For testing purposes we are using the latest Crimson driver (version 15.12) and Mesa 11.2-git built against LLVM 3.9. The testing rig is using Xubuntu 15.10 with kernel 4.2.0.
You might be already aware of the fact that XCOM 2 didn't ship in a perfect condition. Especially the performance isn't quite there even on extremely powerful hardware. As you might expect, that problem also carries over to AMD's side. On Minimal and Low settings both drivers can render the game at around 30 FPS with occasional jumps up to 40s and even 50s. If you increase the settings above Low the game will start to run a little too slowly for a smooth experience. Changing the resolution from 720p to 1080p didn't yield noticeable performance loss or gain.
Now, that performance would be playable considering XCOM 2 is a turn-based strategy game but there is another issue that can quite effectively ruin your fun. The game often drops the framerate to single digits. On Crimson these drops seemed less frequent but especially RadeonSI was suffering from nearly constant stuttering and the framerate would only remain stable if you did absolutely nothing. Moving the camera around will cause stuttering, moving your units around will cause stuttering, even the in-engine cinematics often turned into slideshows.
Visually the game looks better on Mesa than it does on Crimson. I was warned about graphical glitches but the bugs I saw were quite minor and none of them affected the gameplay in any way. Some lights are positioned slightly wrong but all the textures and models appeared to be in good condition. Even on higher graphical settings the game seemed to render the game just fine, though a lot slower than is desirable.
Below you can see a screenshot of the game running on Mesa on Low to Minimal settings.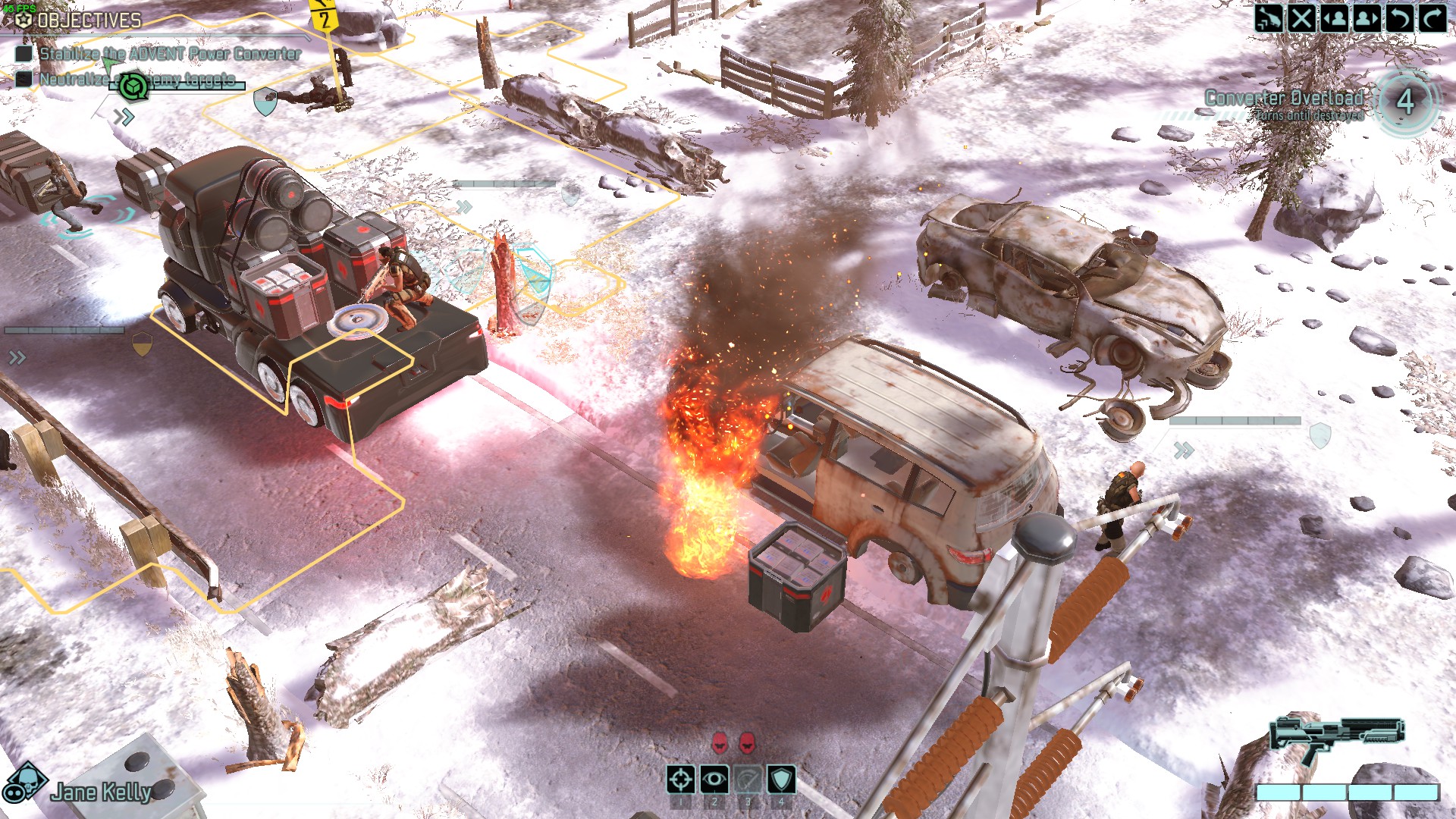 On Crimson there were more visible graphical glitches. Once again they were quite minor but they are visible nonetheless. In addition to the small lighting glitches seen on Mesa, the soldiers seem to have some weird red colour on them which is not normally present.
You can see the odd colouring on the leftmost soldier's weapon in the screenshot below.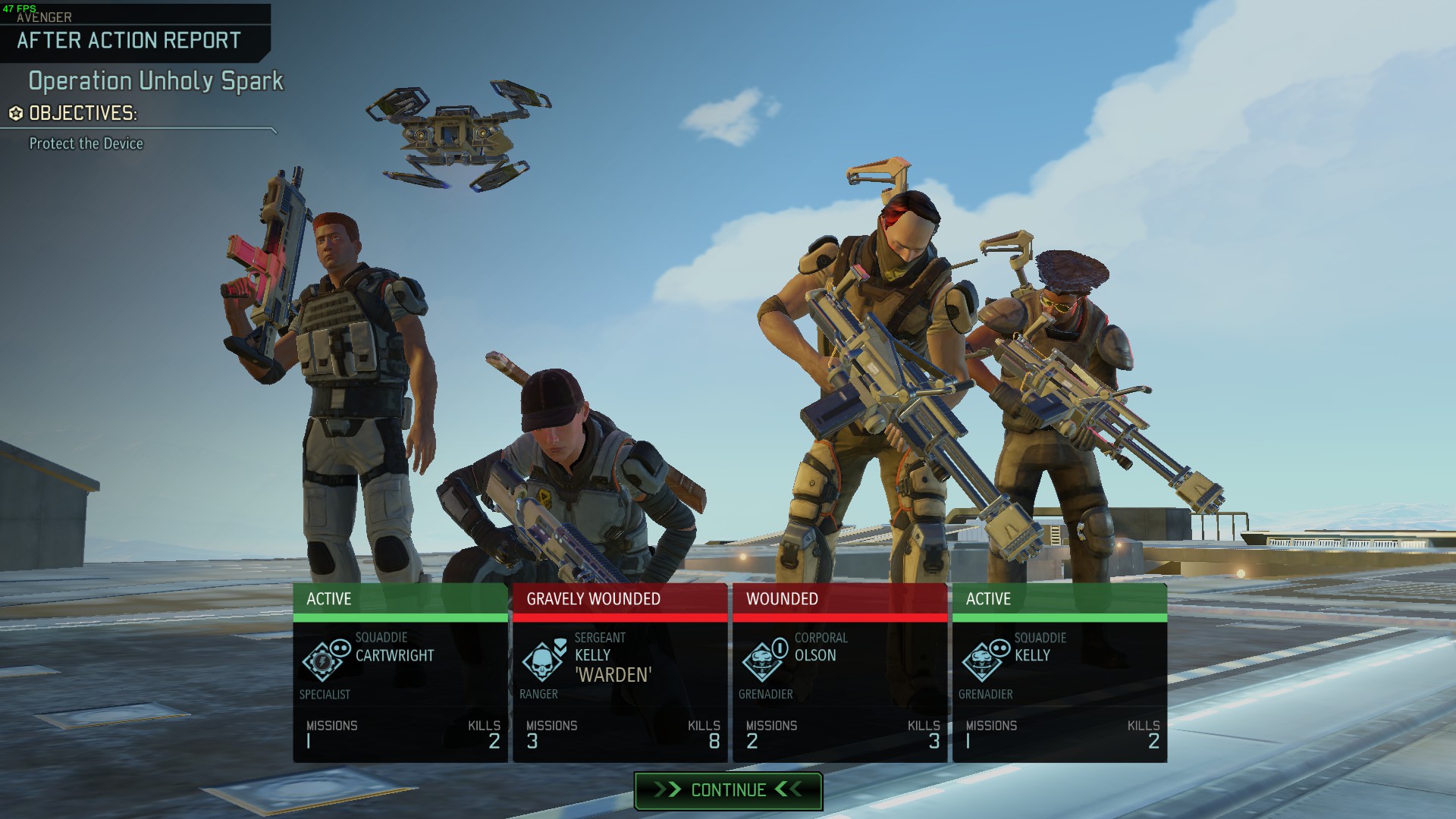 XCOM 2 is quite obviously not perfect on AMD hardware but it's not the huge disaster some predicted it to be when they saw that XCOM 2 wouldn't support AMD hardware. On open source drivers the stuttering is really bad though and Crimson doesn't render the game quite right but the Crimson performance seems to be good enough to be acceptable if not particularly enjoyable. The game does require some heavy optimizations though on both major GPU vendors and I would personally recommend especially the AMD users to wait for some of the issues to be resolved before picking the game up. If you absolutely have to play the game on AMD rigs I recommend using the Crimson driver for a more stable performance.