This is exciting. I reported on rumours of a new expansion coming to XCOM 2 and it was true. It's called the XCOM 2: War of the Chosen - Tactical Legacy Pack.
From the press release:
2K and Firaxis Games announced today that XCOM® 2: War of the Chosen – Tactical Legacy Pack, will be available from October 9 on PC. As a gift to the fans, the XCOM 2: War of the Chosen – Tactical Legacy Pack will be available for free to all PC owners of XCOM 2: War of the Chosen until 12:59pm ET on December 3.

The XCOM 2: War of the Chosen – Tactical Legacy Pack tells the story of what happened between the events of XCOM: Enemy Unknown and XCOM 2, and includes new game modes, maps, weapons, armor, and Photobooth options that honor the legacy of the XCOM series.
If you don't own War of the Chosen before 12:59pm EST on December 3, it will cost around $7.99.
Feral Interactive also just sent out their press release, where they said it will be available "shortly after the Windows release on 9th October". Good to see them get involved early on, hopefully the wait really will be short. There's also a video overview below: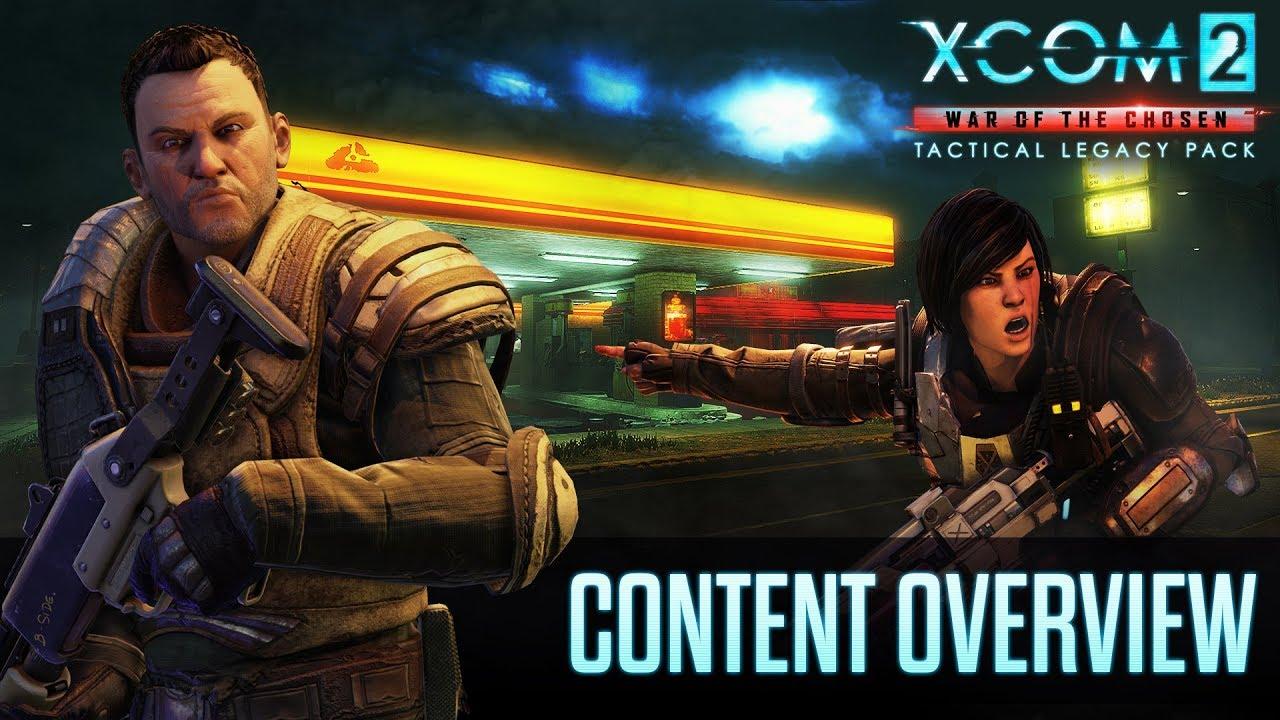 As for exactly what's coming, here's what we're being told it will contain:
NEW GAMEPLAY MODES:

Legacy Ops – Command a squad of soldiers through a series of linked consecutive tactical missions:

Central's Archives – Central Officer Bradford, and other key members of XCOM, recount the pivotal operations that led to the rise of the resistance between the events of XCOM: Enemy Unknown and XCOM 2:

Blast from the Past – After the fall of XCOM HQ, Central Officer Bradford begins his journey to build the resistance by returning to where it all began.
It Came from the Sea – The broadcast of a fledgling radio DJ is reaching an audience he didn't intend. It's up to Central to save the DJ from an endless horde of hungry listeners.
Avenger Assemble – Join Lily Shen as she works to retrofit the Avenger into a new home for the growing forces of a reinvigorated XCOM.
The Lazarus Project – ADVENT is kidnapping key members of the resistance, and it's up to Central to rescue some of XCOM's most renowned operatives.

Resistance Archives – Engage enemy forces in series of tactical missions increasing in difficulty.

Skirmish Mode – Create and play your own custom XCOM tactical missions using the included editor that allows you to modify various settings (map, squad loadouts, objective, enemies, and more.)

NEW MAPS: Engage in battle across 28 new maps including remastered maps and scenes from XCOM: Enemy Unknown and XCOM: Enemy Within. These new maps will be featured in Central's Archives.
NEW WEAPONS AND ARMOR: Equip your soldiers with reimagined versions of the conventional, laser, and plasma weapons, as well as Kevlar, Carapace, and Titan armor from XCOM: Enemy Unknown. Complete Central's Archives to unlock these new additions for use in the main single player campaign.
NEW CUSTOMIZATION AND PHOTOBOOTH OPTIONS: Customize your soldiers with new attitudes and helmets. Create new images in the Photobooth with additional backgrounds, colors, and character poses.
NEW SOUNDTRACK OPTIONS: With the new Soundtrack Selector you can choose to play the XCOM 2: War of the Chosen campaign with the existing score, the score from XCOM: Enemy Unknown, or an all-new soundtrack inspired by the music from the original X-COM: UFO Defense.
OFFLINE CHALLENGE MODE: Play through all 100+ War of the Chosen challenges as often as you want.
That's uh, quite a list huh? As a massive XCOM fan I'm super happy to see this announced.
I do hope it comes with some performance work, as it never did perform all that well overall (even on Windows).
Some you may have missed, popular articles from the last month: