Thanks to some effort from the team behind Lutris (and Wine of course), you can now run the Epic Store quite easily on Linux.
The official Lutris Twitter account posted this yesterday:
Good news! @EpicGames Store is now fully functional under Linux if you use Lutris to install it! No issues observed whatsoever. lutris.net/games/epic-gam… @TimSweeneyEpic will probably like this
What's interesting is that Tim Sweeney, the founder of Epic Games, directly replied to their Twitter post to say "Great work!" but even more interestingly they also sent another Tweet with this:
@LutrisGaming please consider applying: unrealengine.com/en-US/megagran…
So while the Epic Store doesn't have a Linux version currently on their roadmap, it seems they are at least willing in some way to support a community effort of getting it running on Linux. Not ideal of course but better than nothing? Considering all the free games the Epic Store are giving out and likely plenty of them will work fine in Wine, this might be quite interesting for some of our readers.
I tested it out briefly and it does indeed work nicely, thanks to Lutris it really is a one-click install: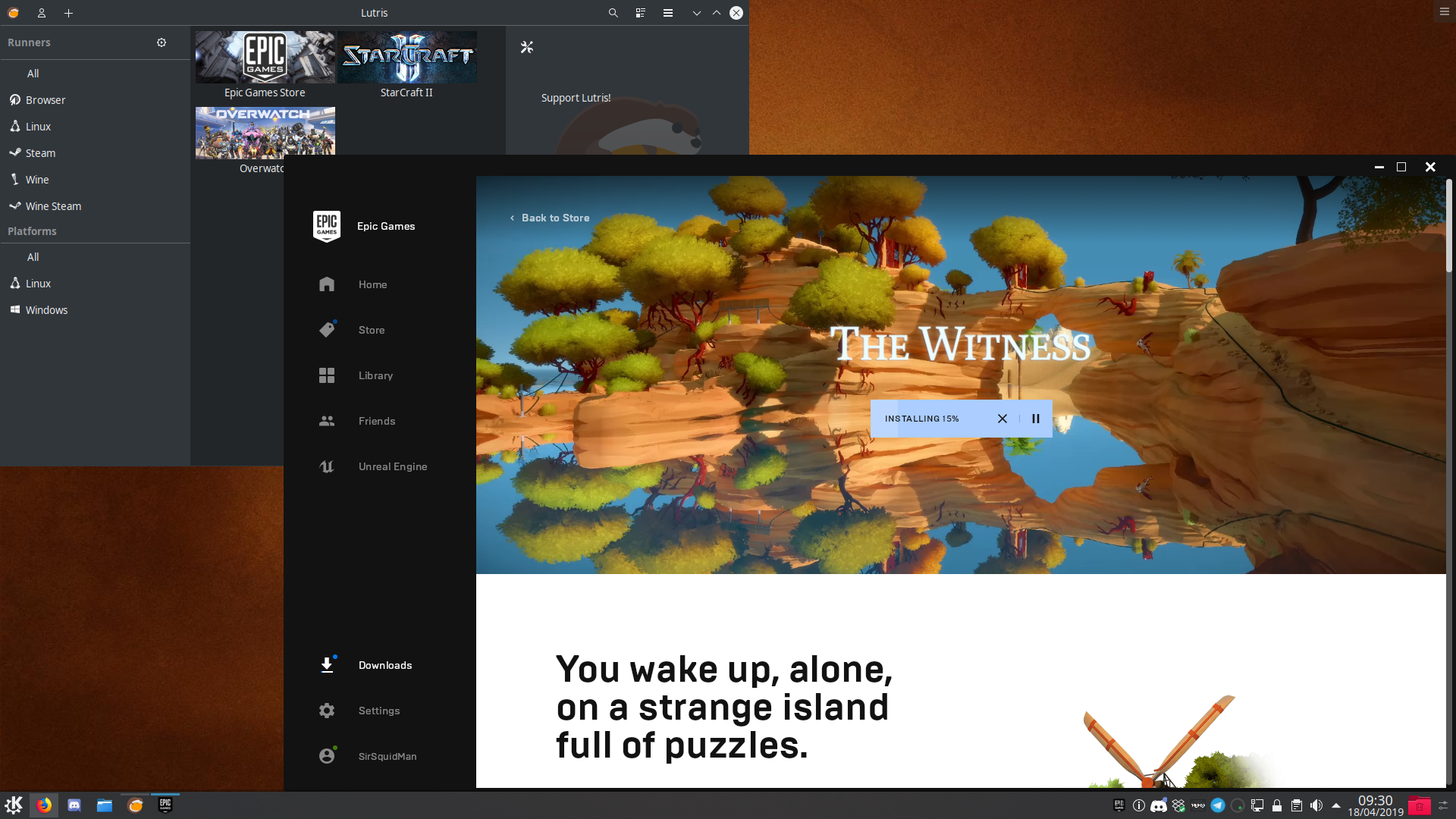 To my surprise, installing (and actually playing) The Witness which is currently free on the Epic Store, worked fine as well. Honestly, I'm shocked at how easy this all is.
Personally, I still hope that one day Epic Games do bring their store to Linux officially. I would honestly love to play Fortnite properly on Linux, as I'm sure plenty of others would as there's nothing like it available on Linux. There's some that may be slightly similar but nothing really close.
Some you may have missed, popular articles from the last month: