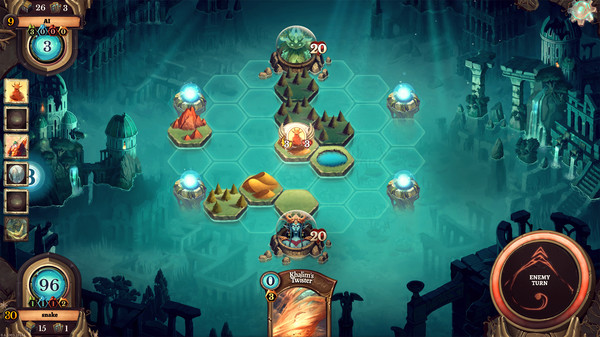 I love
Faeria
, a weird mix of strategy, card game, and a board game all in one. It's like Hearthstone on steroids, and it now has a cheaper option to be able to play it right now.
You can
officially get it on Steam
for £5.99 without any booster packs, as opposed to the £17.99 bundle. This is great news, as the game is awesome and now more people can join in.
They still plan to make it free to play after release.
You can see
my previous thoughts on Faeria here
.
About the game
Faeria combines the core values of Strategy Card Games together with a Living Board, giving you the ability to shape the board as you play to create mind-blowing strategies. Each game of Faeria is not only unique, beautiful and fast-paced but also highly competitive.