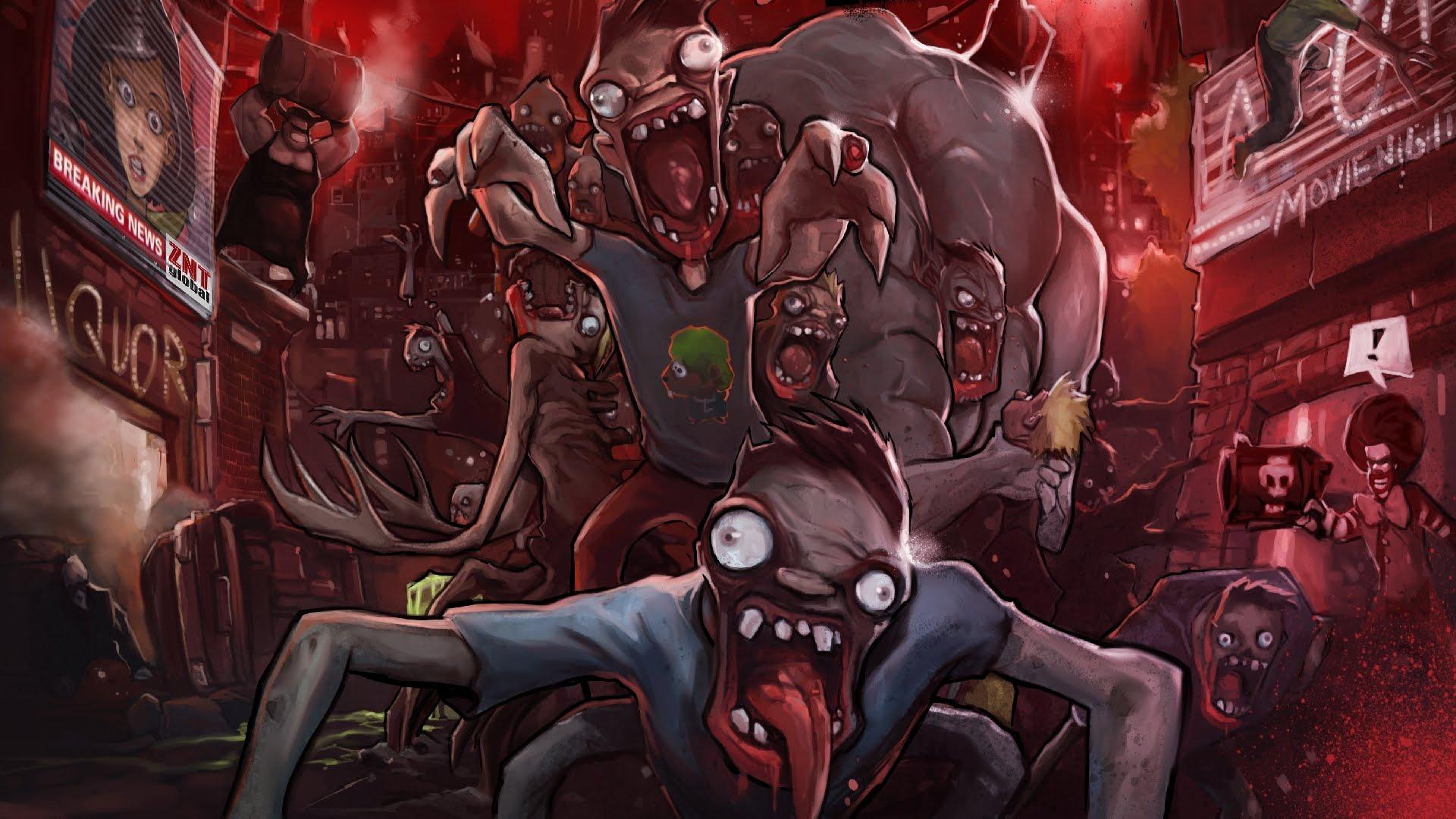 Zombie Night Terror
is a game I have followed for a while hoping it gained a Linux version, the developers have listened and put up an open beta for owners who run Linux.
See here
on how to get access to it.
Certainly seems like a fun game and a cool twist on the Zombie genre, I want to be like Bill (watch the trailer if you don't get that bit). Before finishing this article the developer had already sent over a key for me to test, so test I did.
Instead of controlling humans, or directly controlling a zombie, you pick people to infect and watch what happens. It's all AI controlled bar a few things like you telling zombies to go up a staircase instead of ignoring it, or to bash down a door instead of walking away.
It seems to work pretty nicely, apart from some of the usual issues I have with a lot of games.
First thing to note, I have two screens and it started on the wrong monitor. Not a major issue, but would be nice to see it fixed. It also gave me the width resolution of both monitors. I was able to effortlessly set it to windowed mode and move it over to the correct monitor, then set it back to fullscreen without an issue.
It's actually quite an amusing game, infecting people and watching the zombie mess unfold. Seeing people scream, run for their lives and dive into bins is absolutely hilarious. Totally not the type of game I had imagined.
Initially, I failed the first level quite quickly, but seeing my mistake was pretty easy. Once I had it sussed (it wasn't hard) I had a fun time seeing people run and bang on a door they couldn't open, crying in fear as my horde approached.
Even if the whole game was simple levels like the initial one, I would have recommended it, but it has more to it. Once you finish the first level you're greeted with a scene for the next level where you see a zombie breaking into a room with people in it. It's amusingly done as a guy shot a zombie in the head, but then you get to infect him. After that initial scene it almost has a lemmings like approach to the progress of it as you direct zombies in different ways.
The reactions you see in the humans is just so perfect, it really makes the game awesome to watch. I watched a guy run for his life from a bunch of zombies, to run into another bunch coming from the opposite direction and suddenly he just stopped and burst into tears and crouched into a ball cowering for his life.
When it gets to the second level (after the initial intro bit), it does actually get more difficult and you need to do some careful planning on who to infect.
I think it's a really sweet zombie infecting game and I think you guys are going to love it.
Will let you know when the final Linux version is out, but even so, the open beta is very playable and I suggest you take a look even now.
About the game
Spread terror through 40 levels and enrol more zombies into your undead army. Along the way you'll have to solve brain tingling puzzles, and fight increasingly powerful foes that are hell-bent on staying alive. The closer you get to total world extinction, the harder survivors will fight to put you in the ground….for good.
Blood, tears, non-sexual moans, inappropriate laughter, and tons of puzzles that will literally blow your brains out... This is Zombie Night Terror!