The strategic RPG 'For The King' was updated a few days ago for free, this includes a big new adventure for players to embark on.
I'm a pretty big fan of it myself and seeing it supported so nicely after release is really pleasing. The Into The Deep adventure arrived on the 21st of November and after giving it ago I'm pretty impressed. This is the kind of thing I would expect some developers to bundle into a paid DLC, as it adds quite a lot to the game.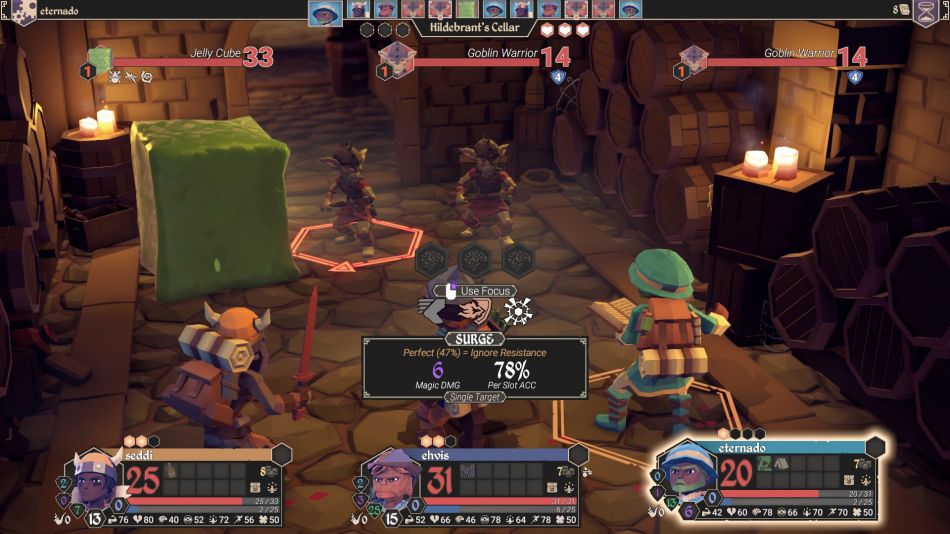 Some might recognise my party names from when I last livestreamed it…
The list of changes is quite long as it's not just adding in the new adventure, there's plenty of new gameplay mechanics as well as overall content. Here's some highlights:
Guns, what's an adventure involved the seas without guns? Coming in three different classes including Blunderbuss, Musket, and Cannon.
4 additional boat types. Boats have varying degrees of movement rolls, HP, and even armour.
On ship combat.
New enemy type, Suicidal. Suicidal enemies will cause massive damage but kill themselves in the process.
New Island Realms. Ashfall Islands and Forest Isles.
New Island tech. Some realms now have outlying islands off their coast. Larger continents may now be broken up into smaller archipelagos.
New and improved Sea Caves.
20 new items, 23 new weapons, 1 new character class, 32 new enemies (8 new races), 12 new lore store unlocks, and 24 new encounters
Quite a lot more too, that's a small list.
It's a pretty exciting mode, one where you (and friends if you play online) need to purge the map of water temples to hold back the rising water. If the flood meter fills up, it's game over. Each time you destroy a temple, it will give you more time to find and destroy more of them. The main mission though, is to find and kill the Sea King.
You can pick up a copy from Humble Store or Steam, the Linux version is not on GOG.
Some you may have missed, popular articles from the last month: