NVIDIA have today put out their latest beta driver for Linux with quite a bit new and it sounds quite exciting.
The big new feature, is that this is their first Linux driver to support 'G-SYNC Compatible' monitors, which they made a bit of a splash about recently. So now, for those of you with a FreeSync monitor, you should be able to turn on G-SYNC and give it a test.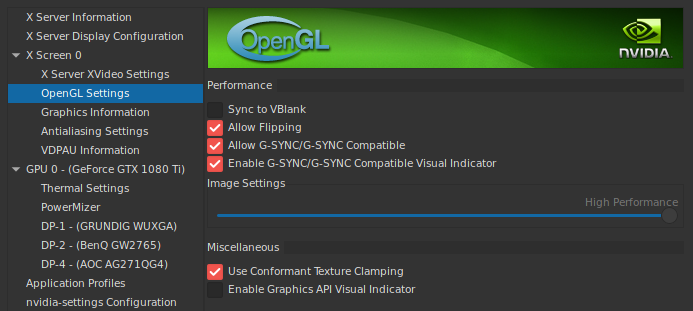 According to Linux YouTuber star Xpander69, who I spoke to and has tested it out, the new G-SYNC Compatible feature will only work with one monitor enabled and the game will have to be in fullscreen. Shame, as that would make it pretty useless for me personally with two monitors I use heavily.
Additionally, they've added support for stereo presentation in Vulkan, an OpenGL application crash after repeated VT-switches was fixed and an issue preventing PRIME displays from being selected in the display settings page of nvidia settings was also solved. Two more Vulkan issues were also solved, with applications being unable to use the VK_EXT_display_control extension and another where destroying a direct-to-display swapchain could crash Vulkan applications.
There's more, they've added support for NVIDIA Video Codec SDK 9.0 which has support for Turing NVENC/NVDEC. There's now NVIDIA optical flow support and a couple other bits.
Sounds like a pretty big release in need of plenty of testing, as it's a Beta release there will likely be some issues.
See the full notes here.
Some you may have missed, popular articles from the last month: