Image & Form Games have done it again, crafting another SteamWorld game that's worth playing although very different to what came before.
Now that the publisher managed to fix my key issues, I've been able to dive in at the deep and and I've found it to be a very enjoyable game. It's actually really great to see a developer put out sequels and stand-alone games in a similar world, while also trying something new and not playing it safe. Moving away from running along platforms and mining in SteamWorld Dig 1/2 and the tactical shoot-outs in SteamWorld Heist, SteamWorld Quest: Hand of Gilgamech is instead an RPG with turn-based battles involving punch-cards.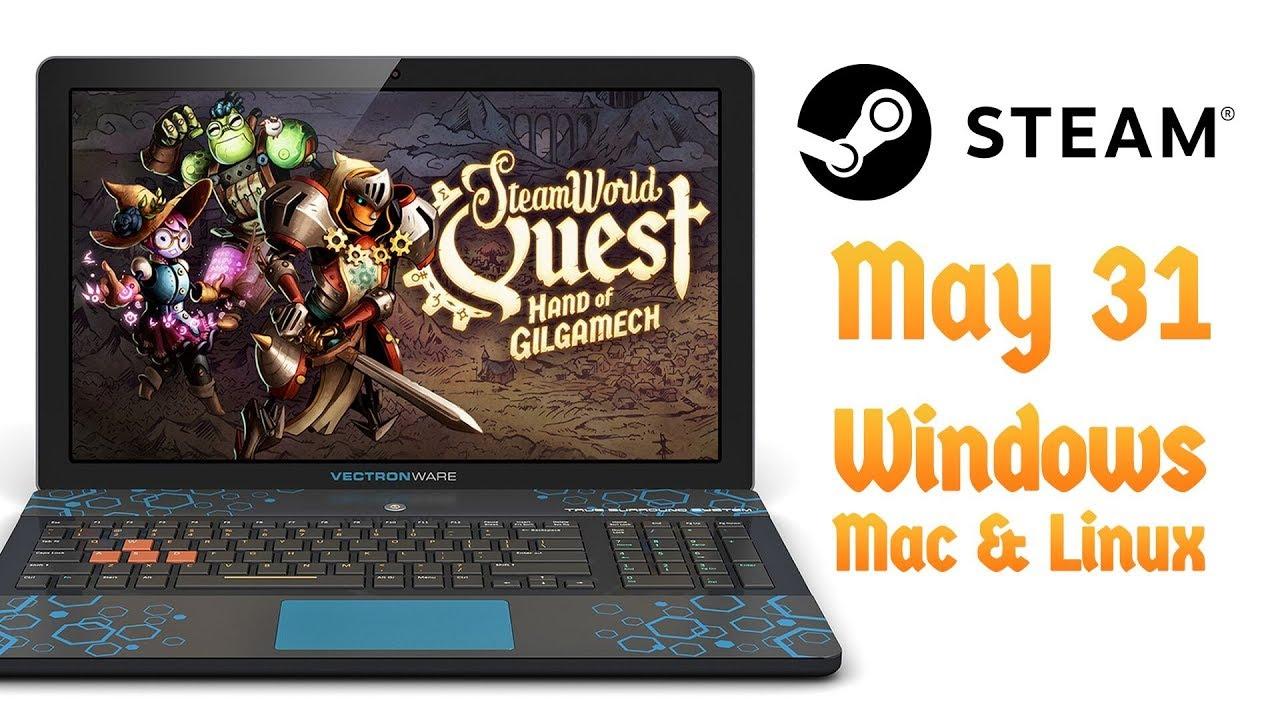 The combat plays out like most other card-based battle systems, with you picking cards and then an enemy to unleash whatever is contained on them. However, there are some notably differences in how Image & Form Games designed their attempt. For starters, you can play three cards per turn as standard. As you use basic attacks, you build up your Steam Power which allows you to use your specialised cards. It's a simple and easy to understand system, while also making it pretty damn versatile. There's also the elements system with Physical, Fire, Frost, Storm and Arcane with enemies that will be either strong or weak against them, so there's a lot of things to play with.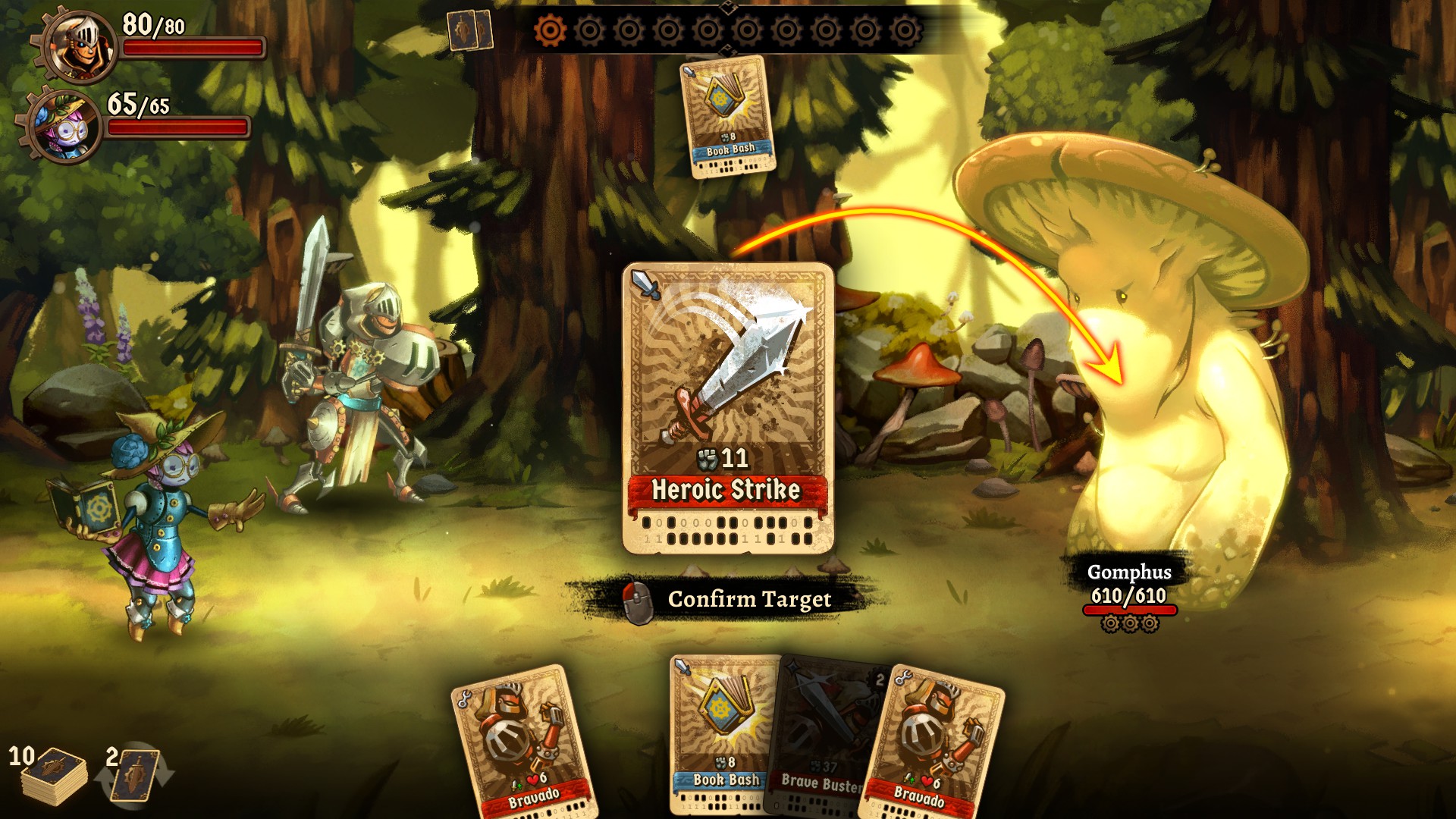 Since it's a deck-builder, you will get the chance to acquire all sorts of cards and some can work in pretty fun combinations. Interestingly though, you're quite limited in the amount of cards you can use each time as each character can only hold 8 cards in a deck at a time. This makes the deck-building side to it rather interesting, since each card is so valuable you need to make good choices.
Another fun part of the combat, is that if you manage to use all three cards in a single turn from one character deck, you then unleash a special Hero Chain Card. This special ability is different for each character and weapon and they can be pretty damn powerful too. The character Galleo for instance, their initial Hero Chain Card heals all allies and raises their physical defence for a turn.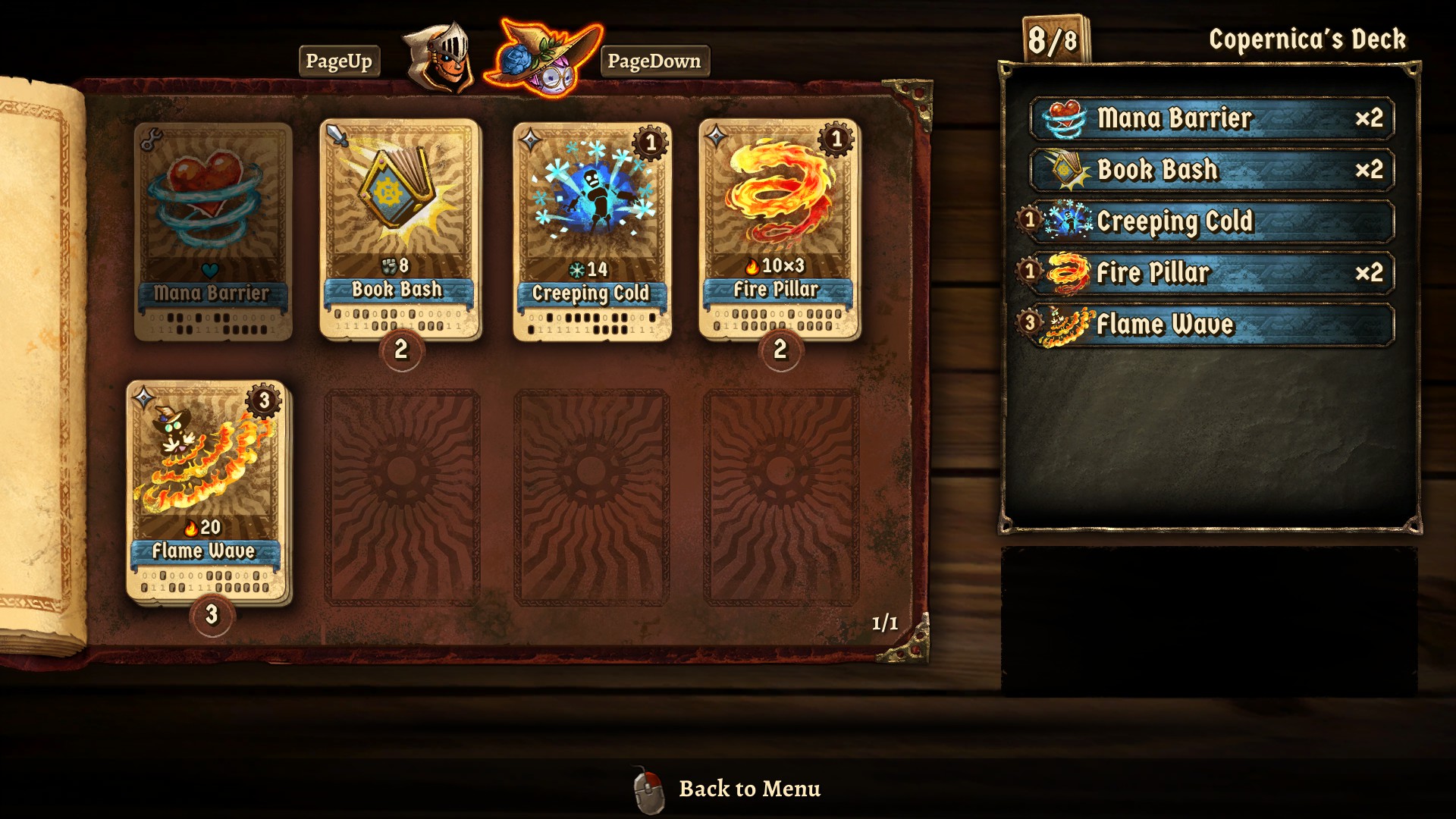 There's another feature I want to touch on with SteamWorld Quest: Hand of Gilgamech, which is accessibility. You can play it with a single hand on either the mouse or keyboard, or a mixture of both. Everything can be done with one or the other, so it should be approachable by a huge audience of varying physical ability. For me that's exceptionally nice, as my right wrist has a permanent broken bone which often makes my right hand a real nuisance, being able to do it all on keyboard with my left hand has been very nice indeed. You can also assign actions to more than one key, so you don't have to stretch all over your keyboard—awesome.
I've no doubt plenty of others have compared it to Slay the Spire, since that's a very recent and popular (with good reason, it's excellent) deck-builder but Hand of Gilgamech plays out very differently due to the structured campaign and the corridor-based exploration outside of combat. It can in some ways be a little repetitive but no more than Slay the Spire can be the same. Both great games, with a similar combat style but also both unique in many ways.
Other than the gameplay, it has a great style to it. While it's not exactly the same as their previous games it still remains familiar enough and some of the battle effects really do look awesome.
Absolutely love it, Image & Form Games consistently deliver a quality gaming experience and their Linux versions are always nicely polished too, absolutely no problems on Ubuntu 19.04. Considering this is their first deck-building game, it's surprisingly good.
A developer and game worth supporting. You can pick up a copy on Steam right now.
Also, more is coming! The publisher sent this over to us recently:
We never get tired of SteamWorld Quest - and we hope you don't either! That's why a content update is on its way to both the Steam and Switch version! It will feature a whole bunch of goodies - including a New Game + mode. Stay tuned for more info!
Some you may have missed, popular articles from the last month: