The day has finally arrived, Valve have now put out a Beta for the massive overhaul to the Steam Library so you can try it yourself. A huge amount has changed but likely some rough edges to be found since it's not quite finished. Promising though, a lot better in many ways than the old and stale interface that Steam has currently.
Here's how it will look now: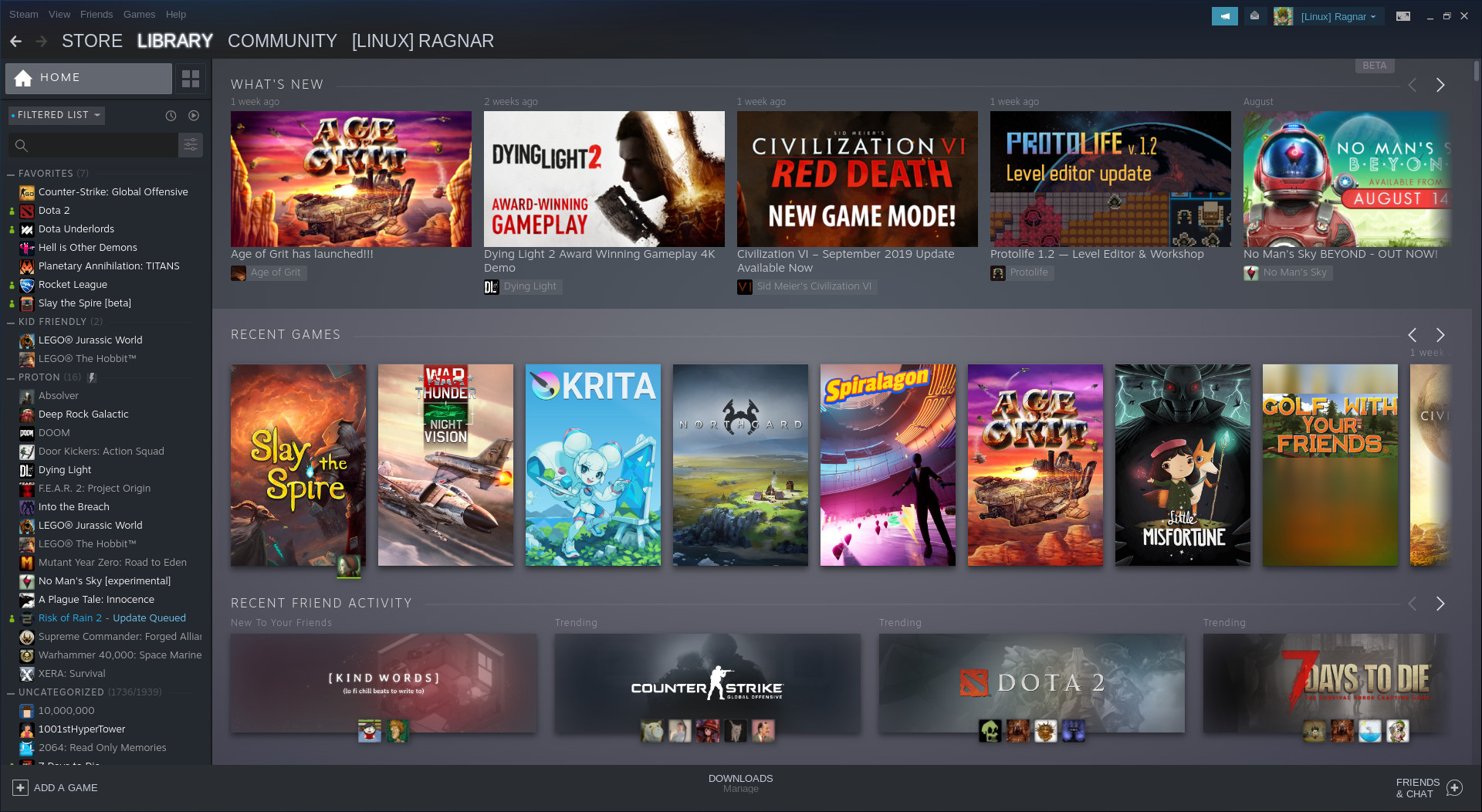 My favourite features is the new Collections which massively expands the old category system. Instead of having a single plain category to add games into you can now sort them by specific features automatically or have them manually sorted and picked by you.
Additionally, you can sort games into digital shelves on your Steam Library home page. To have quick and easy access to things. The new drag and drop abilities are sweet too, make a collection and then drag a bunch of games into it. Super handy!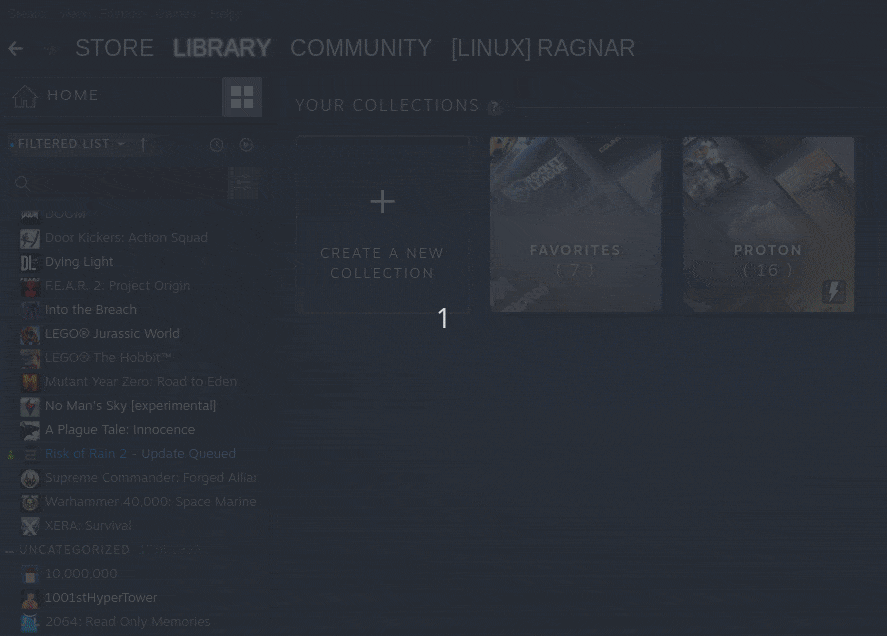 Once you've made a collection, you can then add it to your Home as a shelf like my example above for "Kid Friendly" games which I then added and it works really well: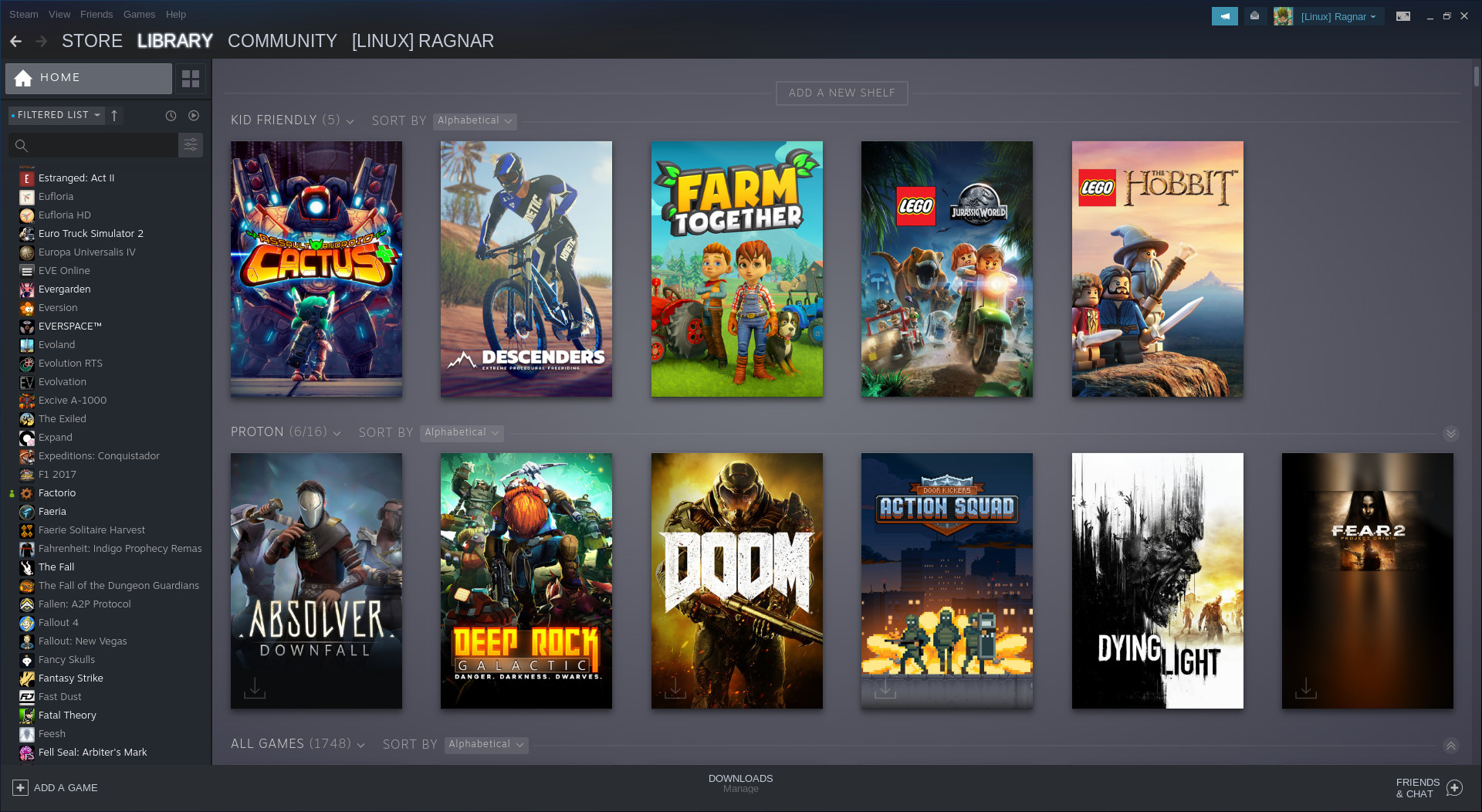 There's quite a lot of smaller touches to this large update. One that instantly caught my eye was the new icon next to the name of a game. It shows you now if someone on your Steam Friends list is currently playing it: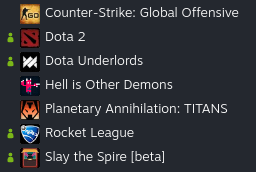 So in the picture above we have Dota 2, Dota Underlords, Rocket League and Slay the Spire all currently being played by people on my own Steam Friends list. It's such a small touch but quite a clever little addition I think.
One thing I am already not sold on, is how they've merged activity on game pages in your Library. So now you see game updates announcements, plus friend activity all together for each game by default. It makes it feel a little messy. There's a button to view all news which is good, but the interface there is a damn slow pop-up. As an example, here's Slay the Spire with an update in between some random friends doing things in it (it gets messier when friends do a lot):
There's a but coming…but I do love the new friends side-bar on each game page. Showing who is on that game right now, who has played it recently and so on. Features like this can really help people decide to pick up a game again.
Also added in this update is a new section in the Steam settings, allowing you to adjust the size of all the elements shown on the Steam Home. If you find all the images too big, you can adjust them down to a smaller size. Additionally there's options for a Low Bandwidth Mode and a Low Performance Mode.
Valve also seem to have removed the syndicated news section from game pages, something that I'm quite thankful for. I do read other sites quite regularly, I have no issues with many. The problem is, the news that appeared on Steam Library pages for games was often nothing to do with the actual game you're currently viewing. So I'm glad to see it gone in favour of more useful things.
How to access the Steam Library Beta? The usual way, by opting into the Steam Client Beta in the settings like so: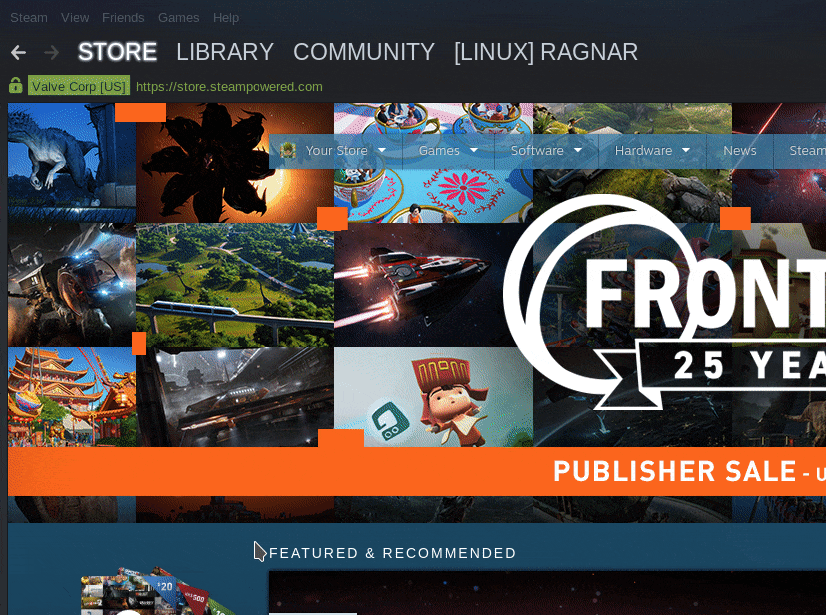 It will then download and you will need to restart Steam for it to
These additional changes also come with the Library Beta:
SteamVR

Added playtime tracking for SteamVR workshop items and for SteamVR itself
Titles that are hidden in the Steam Library will now be hidden in the recently played UI in SteamVR Home

Linux

Fixed a problem where the screen could go to sleep while using a controller
Fixed cases where the on-screen keyboard would steal focus
Added support for enabling the Big Picture overlay when using controllers with the desktop client
Help > System Information now runs several tests to check for common problems with your Steam Runtime environment. Make sure to include it in your bug reports!
Steam Linux Runtime updated to 0.20190913.0: merged i386/ and amd64/ directories for better layout and space savings.
The ability to now use the Big Picture Overlay when in desktop mode was available on Windows before. I've given it a quick test run and it does now work but it's really rough. With Rocket League for example, it stole all the input making it unplayable. Thankfully, using the normal desktop Overlay works as expected. Going to need a few adjustments there and that might even be specific to KDE which I use.
Another issue I've come across, is there now seems to be no way to view just Linux games. Previously, you could switch between Linux games and all games but now that option is just gone. It also no longer tells you if a game is running with Steam Play, that bit is also just gone.
If you do find issues, you can report them on Valve's steam-for-linux GitHub page.
You can see the dedicated page on Steam here for the new Beta.
Some you may have missed, popular articles from the last month: