After winning awards and gaining popularity in the mobile space, Midjiwan AB have ported over The Battle of Polytopia to PC (Linux, macOS, Windows) and it's out now.
They're calling the PC version The Battle of Polytopia: Moonrise, although the Steam page still has the original name, in an attempt to differentiate it from the mobile version. The PC release does come with some enhancements like larger maps, better map generation, map customization options, random multiplayer matchmaking, player avatars, a Russian translation, the ability for more than one player to play with the same tribe and they say it gives them room to develop new features more quickly.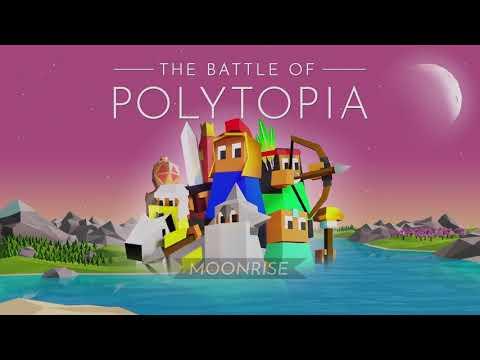 Feature Highlight:
Turn-based civilization strategy game
Single-player and online multiplayer for up to twelve players
4X gameplay (eXplore, eXpand, eXploit and eXterminate)
Choose to play as one of 12 tribes each with their own unique nature, culture and attributes
Exploration, warfare, farming, building and technology research provide a richly rewarding and varied gameplay experience
Auto-generated maps ensure each game is a totally new experience
Online leaderboards featuring the top scores for the best civilization builders
Five map types – tiny, normal, large, huge, and massive!
Configurable map types – Dryland, Lake, Continents, Archipelago and Water World
Three game modes

Perfection (30 turns, highest score wins)
Domination (last one standing
Creative (do whatever you want
With thanks to the developer sending over an early key I've been playing a few rounds and it's absolutely brilliant. Simple but quite intuitive mechanics, easy to get into and yet tons of room to play tactically. The hook is simple, at least for the Perfection game mode. You each start off with a single city, and as you expand you pull in points for: exploration, taking over cities, expanding, researching and building and so on. Building up your city can be done through research, to give you more ways to interact with the map to build and grab resources from the land. A simple loop but very satisfying.
In my first attempt at the Perfection game mode I managed to take over the majority of the map, build a few monuments and have some huge cities, I had roads everywhere which boosted my unit movement speed so I could quickly pump out new attacking units and send them halfway across the map. Thanks to my progress, I was also able to build multiple super units, and then use them to take over the enemy capital cities. That was quite a success. Considering I had never played before, and all the mechanics were new to me, The Battle of Polytopia made a great first impression.
I've had a lot of fun with it! If you like turn-based strategy games that don't take forever to finish, along with nicely streamlined mechanics that mix in some 4x elements then it's absolutely worth a look.
You can buy The Battle of Polytopia: Moonrise on Steam. It's 33% off until August 11.
Some you may have missed, popular articles from the last month: