Running an island doesn't need to be boring and now you can have a wild party in Tropico 6 as Kalypso Media today released the Tropico 6 – Festival DLC.
Probably the most creative additional content release yet it tasks you with planning and managing celebrations, while also dealing with "The Boredom". Tropico 6 – Festival also adds a unique party planning mechanic to Tropico 6, allowing players to host 20+ types of festival. Four distinctive, themed areas will be included for players to throw spectacular shindigs, as well as new buildings such as the Dance School, Balloon and Fireworks factory to get the party started. Players will also be able to enjoy a host of new musical additions, alongside a snazzy party outfit (and paint job) for El Prez and the presidential palace.
Empowering players to serve up the best soirees possible,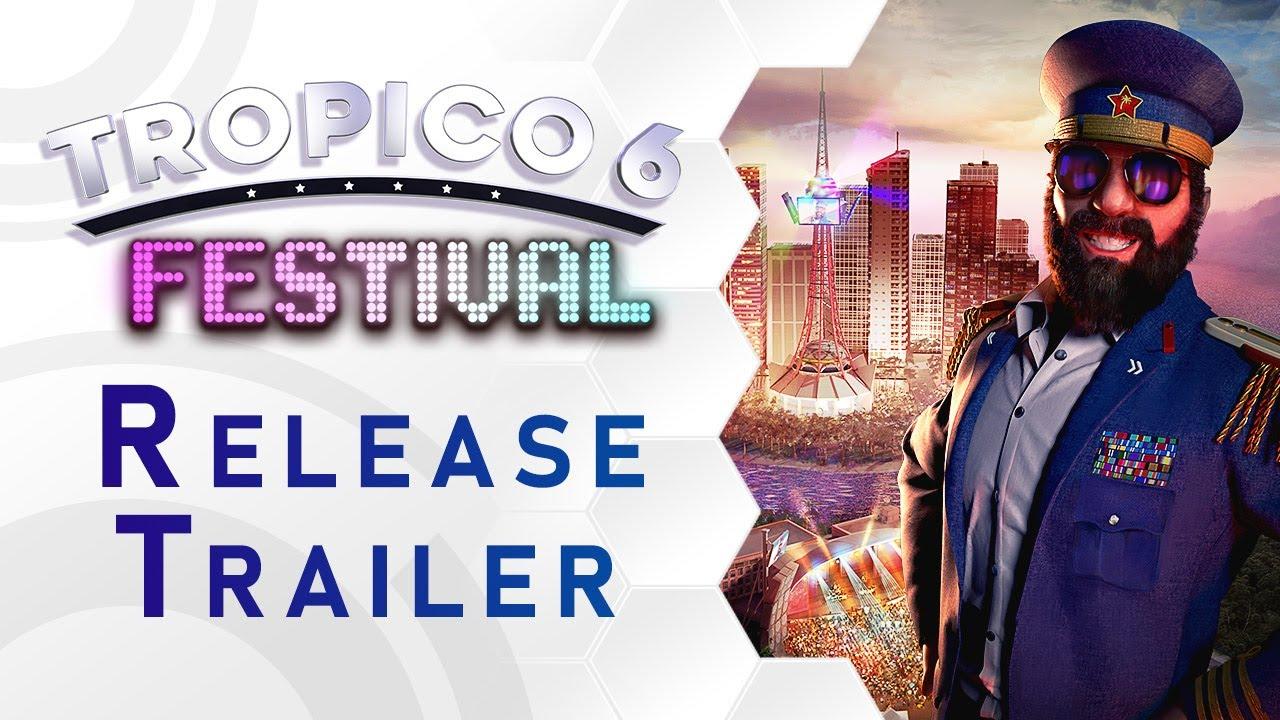 DLC Features:
Party it up with the new 'Festival' mechanic: host 20+ types of festivals each based off different eras and ensure your soirees are the talk of the town for years to come
New scenario-driven campaign: take on The Boredom – an ancient evil threatening to engulf Tropico in clouds of mundanity and mind-numbing activities
8 new buildings: make use of 4 new festival areas and ensure your parties are well equipped with new buildings like the Balloon Factory and Fireworks Factory
Add a spring to your citizens' step with the Dance School and keep your island visitor numbers healthy by adding a Ticket Shop for specific festivals
4 new tunes: keep the party going with an assortment of new tracks, each tailored to a different festival
3 new edicts: experiment with exciting new features like Funhouser Special, Customer Service and Laundry Festivals
2 new customization options: pick your perfect party outfit and set your palace to match
You can buy Tropico 6 – Festival from Humble Store, GOG and Steam.
Some you may have missed, popular articles from the last month: