Minecraft Dungeons, the co-op dungeon crawler spin-off of the classic Minecraft has today officially released on Steam and thanks to that it's easy to get it working on Linux with Steam Play Proton - although you need the community built Proton GE. If you're not clear on what Proton and Steam Play are, be sure to check out our constantly updated dedicated page.
While it doesn't support Linux officially, I've tested it worked nicely. You can't currently use the official Valve-provided Proton though, as it's missing all the movies and you end up seeing some nice test videos as it's likely using Media Foundation which the official Proton doesn't yet work with.
How to install Proton GE? Here's a quick how-to:
Download the Proton-6.16-GE-1.tar.gz file from the release notes.
If this folder does not exist, create it: ~/.steam/root/compatibilitytools.d/
Extract the archive downloaded in Step 1, and place the contents into the above directory.
Restart Steam if it's open which refreshes the Steam Play list for Proton-6.16-GE-1 to show up.
Right click on your game, go to Properties, Compatibility and ensure the box is ticked named "Force the use of a specific Steam Play compatibility tool" then select Proton-6.16-GE-1 from the dropdown box that appears.
Once done, you can load up Minecraft Dungeons on Steam and have it happily work on Linux.
Here's a quick look at it running on Linux: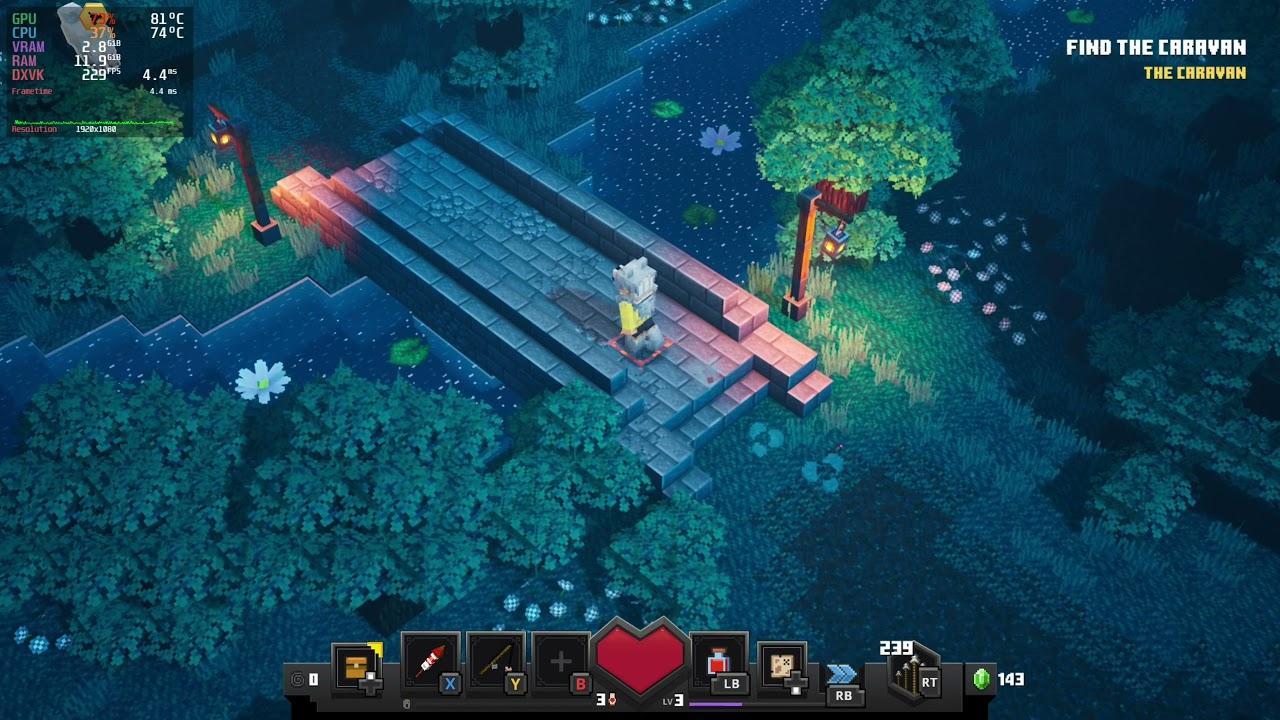 Some you may have missed, popular articles from the last month: