Do you miss the days of the classic adventure games? The Snail Trek [Official Site] chapters might be exactly what you're after.
They're all "bite-sized" adventures, with all four chapters each having between 20-90 minutes gameplay time depending on how you play. What makes them interesting, is that they're style liked early Sierra Online adventure games, including an interface that sees you typing out what to do, although it includes modern enhancements like auto-correct and auto-suggest to make it a little easier.
There's other more modern features included too, like auto-saves, no dead-end puzzles to get frustrated over, widescreen support and so on.
I must admit, the story seems quite amusing. A bunch of snails on a quest to find a lettuce-covered planet Check out the trailer: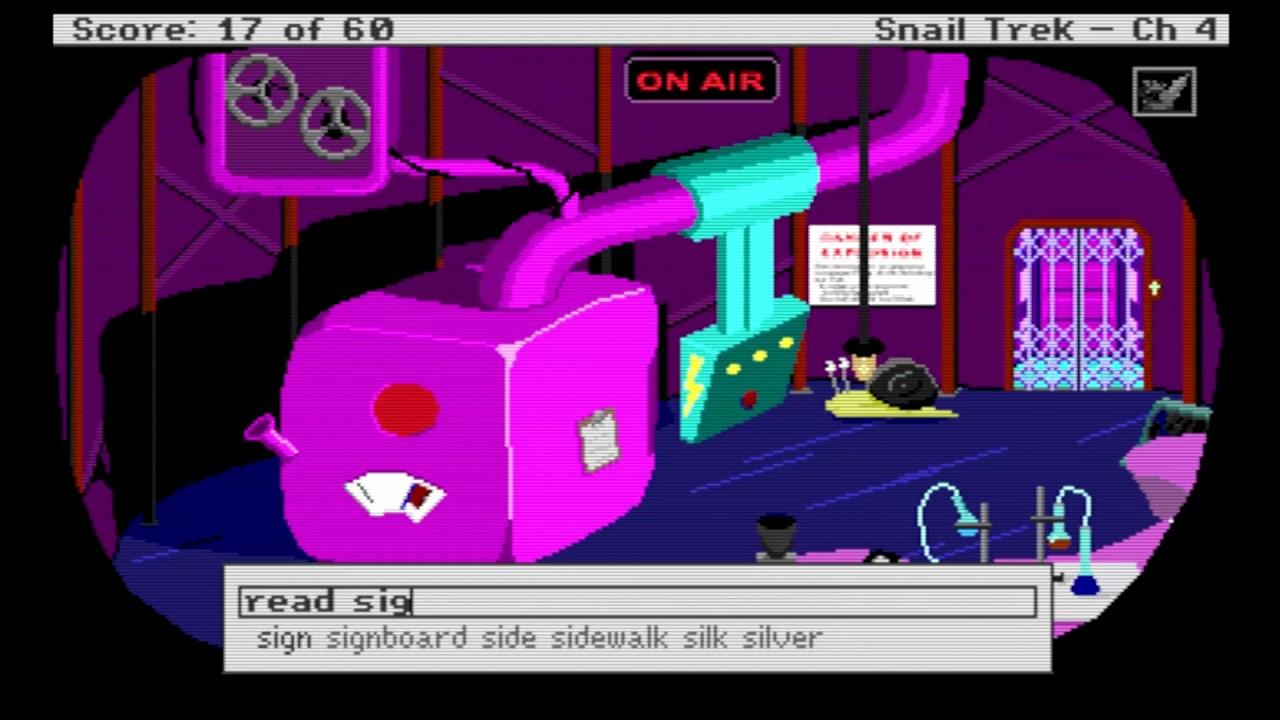 The price seems good too, with each chapter in the series only costing around £0.79. Not many user reviews on them, but they're all mostly positive.
Some you may have missed, popular articles from the last month: