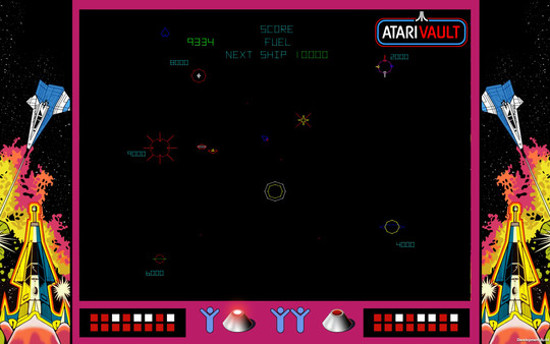 We have had to wait a little while for this, but it seems
Atari Vault
for Linux isn't too far away now. The developers are taking on closed beta testers.
The developers sent a message to let us know:
QuoteHi everyone,

For anyone interested in helping us out in a closed beta testing of the Linux version before the public release, please sign up with our Code Mystics Forums at http://www.codemystics.com/forum/ and then, once signed up, send a PM to the forum administrator ("Contact us" link at the bottom) requesting a beta test key.

This key will grant you access to the Linux version only, and it will be valid for the duration of beta testing.
About the Atari Vault
(From Steam)
Relive the Golden Age of Gaming with 100 of the most popular iconic games from the 70's and 80's. Now with online multiplayer capability, this extensive catalog includes classic Atari® titles like Asteroids®, Centipede®, Missile Command®, and many more, paired with intuitive new controls designed to mimic what Atari fans remember from the glory days! The brand new additions of online and local multiplayer, along with Steam Leaderboards, allows you to challenge friends and compete with players from around the world like never before. And now with Steam Controller support, you'll have unprecedented levels of precision control. Atari® Vault is the ultimate collection of classic Atari titles, and is guaranteed to provide hours of fun!
Personal thoughts
Nice to see they will be getting people in to test, but it feels a little weird to accept outside testing and then take away their keys after. Personally, I think it's good to let people who help you polish up your game continue to get access to it, but I guess Atari aren't the charitable type. Still, if people go into it knowing this is the case, there's not really an issue. They are upfront about it, so that's good.
It will be really nice to have such a big collection of classics on Linux.
Some you may have missed, popular articles from the last month: