Beastmancer [Steam, Official Site] is a new monster taming tactical RPG from the developer of Nomad Fleet and it's now on Linux.
Originally released in early October, the developer did a small Beta just before releasing the Linux version of Beastmancer on November 1st. They kindly provided me with a key to test it out and as a big fan of monster taming games, I've been keen to properly dive in.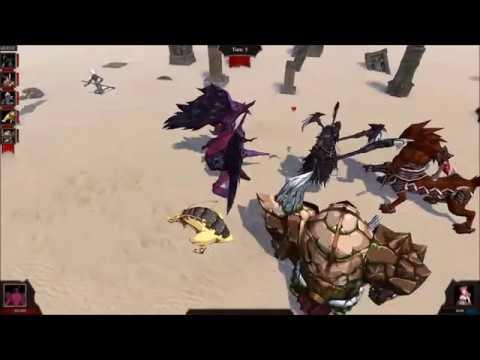 It's not going to be the next Pokemon game or anything, but it has a certain simple charm to it that I've appreciated. To be clear, this is a one-man studio creating games by themselves, so it is damn impressive what they're able to do.
It's a mixture of real-time while you're exploring, looting, talking to people and turn-based tactical battles between monsters. The actual encounters with monsters aren't random, you see them walking around so that you can go up to them to have a battle and possibly capture them.
Surprisingly, the actual designs for the creatures and their animations are pretty great. The battles even give you an opportunity to flank the enemy, causing additional damage. Much like other monster catching games, you need to first weaken a monster to be able to capture it using a crystal. I really like the way you capture the monsters, with your character on the side of the battle doing a little animation, then the creature is sucked away in a blue vortex and added to your collection.
Honestly, this is a game I really hope can continue to be updated. If the developer was able to keep at the core content and keep adding more, I would love it. Things like more character customization and just a little more of everything would really enable it to hit the sweet spot. It also needs some quality of life changes like a better map, dialogue skipping and so on.
You can find Beastmancer on Steam. It's reasonably interesting, while being quite rough around the edges.
Some you may have missed, popular articles from the last month: